LGBT People Share Misconceptions They're Tired Of Clearing Up For Straight Friends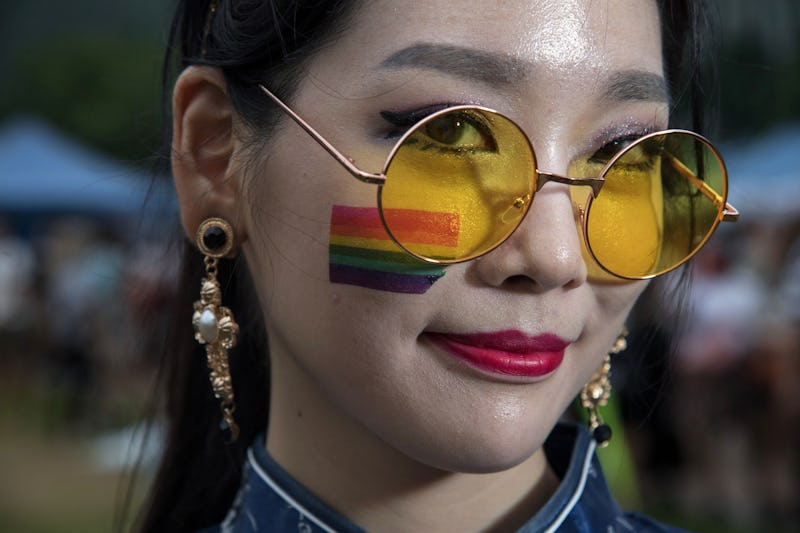 ED JONES/AFP/Getty Images
Despite popular belief, the legalization of same-sex marriage did not, in fact, bring about the collapse of civilization as we know it — nor did it paint the town rainbow, as it were. As any queer person will happily explain, discrimination against LGBT people is still a problem in many circles, even in places where you wouldn't expect it. Some of these issues stem from misconceptions and stereotypes about the LGBT community that add up in ways that can be difficult to explain to straight people.
But difficult doesn't mean impossible. In a recent Ask Reddit thread, someone gave LGBT Redditors the chance to explain (or, in some cases, vent about) things they're tired of hearing from straight people — even well-meaning ones. "LGBT+ people of Reddit, what problem do [you] have that you wish straight people understood more?" asked the author of the post.
Apparently, there's quite a bit that people don't understand about the queer community. Users responded with several hundred comments detailing issues they have run into personally, from the never-ending cycle of coming out to the unique discrimination faced by bisexual or transgender people. For LGBT folks, it's a cathartic read; for straight people, it could be educational. Head over to the original Ask Reddit post to read it yourself, or check out the highlights below.