Lili Reinhart Shares An Important Message About Depression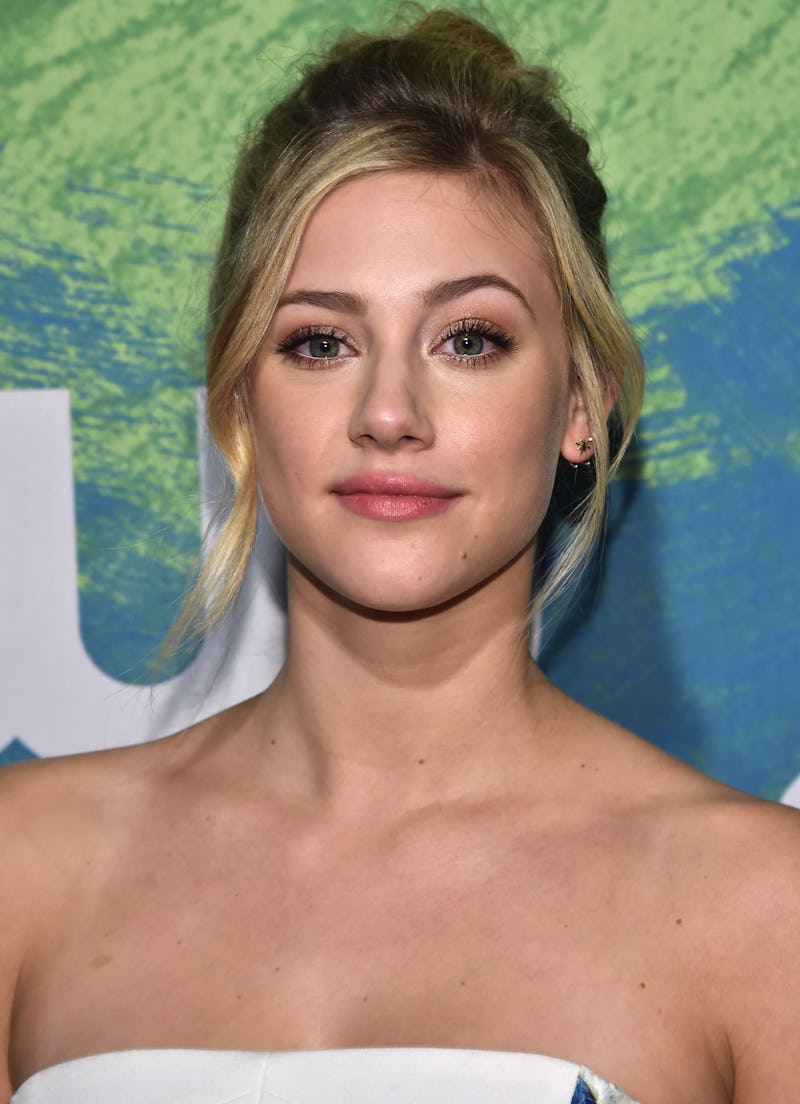 Dimitrios Kambouris/Getty Images Entertainment/Getty Images
Breakout stars of the CW show Riverdale, Lili Reinhart and Camila Mendes spoke candidly about life in Hollywood in an interview Cosmopolitan . In the piece, Reinhart and Mendes cover a range of topics, from typecasting, to terrible auditions, to adjusting to life in the spotlight, to advice they've gotten from their Riverdale co-star Cole Sprouse — he told them to avoid reading comments and @replies on Twitter. But one of the most interesting parts of the interview came when Reinhart opened up about her struggles with depression in a very blunt and inspiring way.
"I fell very hard into a deep depression," Reinhart says of her time in Los Angeles when she was 18. After growing up in Cleveland, Ohio, the actor moved to California when she became an adult, but had to return to Ohio five months later after struggling to get work. "I went home and built up my strength," she continued. "When I came back out here, I was 19 and booked Riverdale shortly after."
Reinhart then offered this message for teens who also struggle with mental health issues,
"I felt like the celebrities and people who did talk about it were commended for being so brave. It's not something that you need to praise anyone for. It should be commonplace. It should be something that we talk about in school. The fact that it isn't makes people ashamed of it. For teenage kids, they feel a pressure to sweep things under the rug because they feel like they're not important enough to have problems. They aren't being bullied so why are they upset? I dealt with that. I had friends at school. People were like, 'You have no reason to be upset. Your feelings are illogical.' My message is that that's not true. You don't have to have a reason. Your feelings are validated by the fact that you're feeling them."
Her point is so incredibly well spoken, and what a great message for her fans to hear.
Speaking about how she manages her depression, Reinhart explained,
"It can come and go in waves, which makes it a little more difficult because you're not really sure when one point ends and another point begins ... It's a chemical in [my] brain that I have to take medication for, so I don't constantly feel doom and gloom and sadness."
I, for one, appreciate the fact that Reinhart is speaking so bluntly and honestly about depression. Although I can definitely understand her frustration with celebrities being praised for talking about struggles with mental health — like she says, speaking out about mental health "should be commonplace" — the only way to get rid of the stigma surrounding the topic is for people to continue talking about mental health and depression openly, and she seems to understand that. I think it's awesome that Reinhart is being a part of the conversation.