Lin-Manuel Miranda & J.K. Rowling Hung Out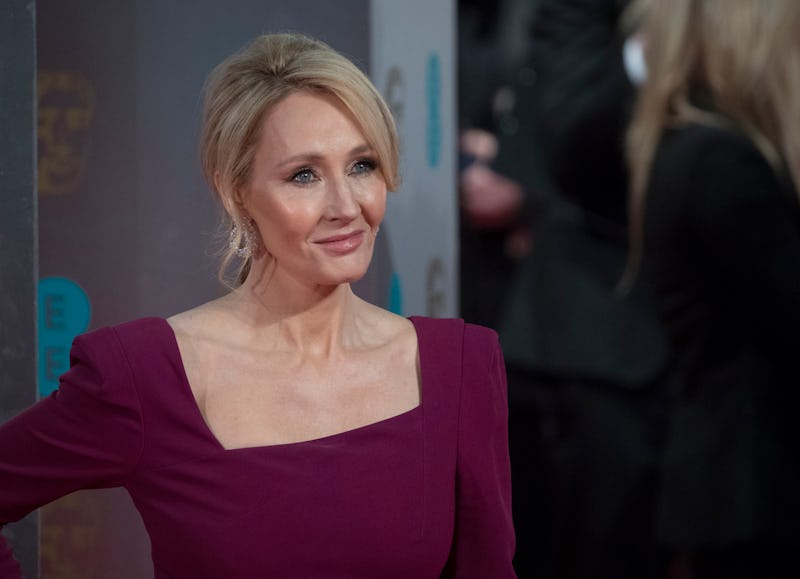 John Phillips/Getty Images Entertainment/Getty Images
It's a huge night for awards shows, with both the Grammy Awards and the BAFTASs (basically the British Oscars) happening on Sunday, Feb. 12. Tons of celebs are spending the night on the red carpet and attending a ceremony, and that means that some stars who don't normally hang out might cross paths. One prime example? Pop culture icons J.K. Rowling and Lin-Manuel Miranda, who hung out at the BAFTAs and made fans everywhere have total, complete meltdowns.
I mean, just look at the photo that Miranda posted below — it's perfection. It features two of the biggest icons in entertainment these days: the creator of the Harry Potter series (and current Twitter warrior) and the creator/star of Hamilton. How cool is it that the two of them hung out?!
Although neither star is nominated for a BAFTA, they both attended the show on Sunday night. Miranda was there to support his film Moana, which was nominated for Best Animated Feature Film, while Rowling was there to support her film Fantastic Beasts and Where to Find Them, which was nominated for several awards. She and Miranda likely bonded over their movies' major success, as well as the fact that they are, you know, crazy beloved celebs who are singlehandedly responsible for like, half of the fandom that exists in the world.
It's truly an incredible moment when fandoms combine like this. And clearly, we're not the only ones excited about the matchup, as Miranda used a Harry Potter quote to caption the photo of him and Rowling. Looks like the Hamilton creator was just as thrilled about hanging with the author as the rest of us would be.