Lin-Manuel Miranda's B-Day Pic Has A Special Guest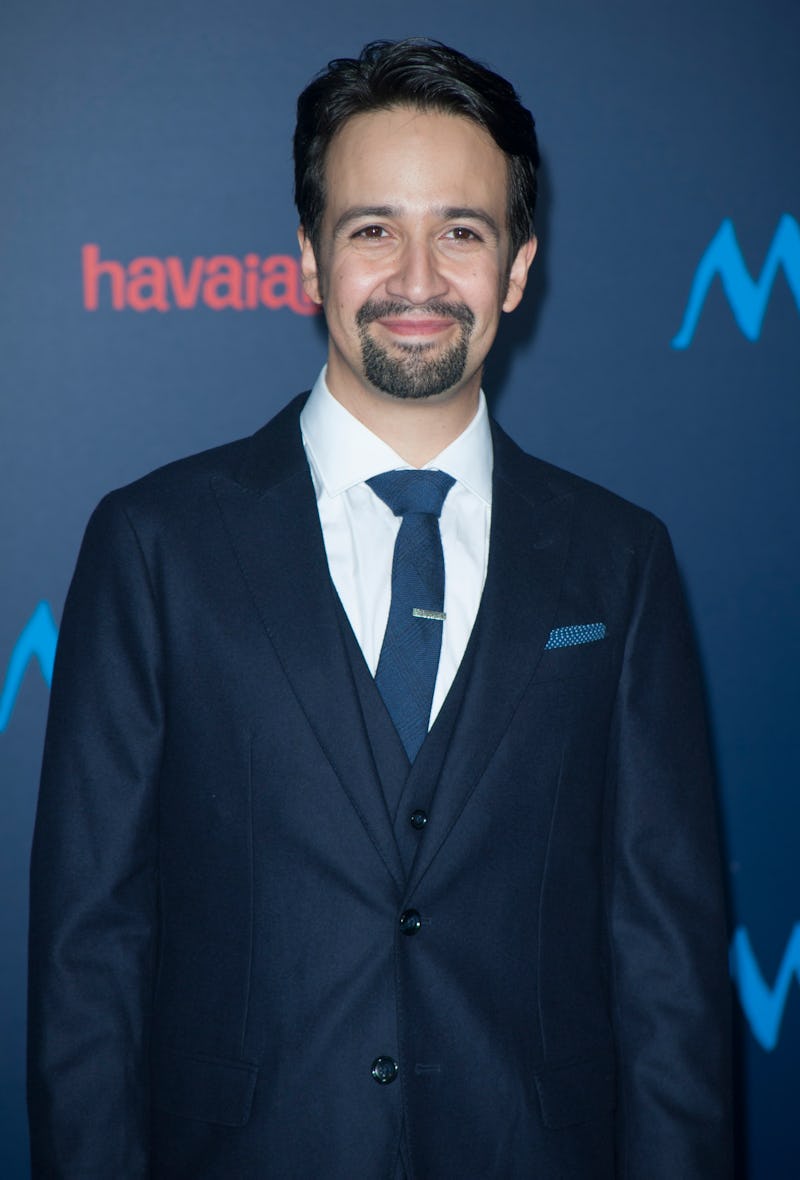 AFP/AFP/Getty Images
After absolutely setting the Broadway and entertainment world on fire with Hamilton throughout 2016, it didn't look like Lin-Manuel Miranda could do any better for himself. He was instantly part of Hollywood's elite, but even Miranda was still starstruck when he crossed paths with Meryl Streep in 2015, proving that, yes, he is a human after all. And it looks like that admiration hasn't waned. On Jan. 16, his 37th birthday, Miranda shared a photo of himself eating cake with Streep, and his expression says that he's clearly having the best birthday ever... and I'm jealous.
Back when the show first opened, Streep paid a visit to Hamilton, and Miranda looked every bit of a fan boy as he literally bowed down to Queen Meryl. You see, no one can really deny her star power. Well, Miranda shared with his Twitter followers a snap of him eating a rainbow colored birthday cake and his face says it all — mostly, "I can't believe this is happening."
And to be honest, I think I would always be that way around Streep, especially if I was able to bask in her talent for months at a time. Last year, Miranda was announced to be starring in Mary Poppins Returns along with Streep and with Emily Blunt as the title role.
Were they meeting up to the discuss the upcoming film? That sounds more than likely as Streep will be playing Mary's cousin, Topsy, and Miranda is playing a lamplighter, Jack, who is very similar to Dick Van Dyke's iconic role as chimney sweeper, Bert, in the 1964 original film with Julie Andrews.
This first photo of them together has got me really excited about the upcoming Mary Poppins sequel and it's obvious that Miranda is super excited about it, too. I do not blame him.