Lin-Manuel Miranda's Oscar Tux Has A Legit Story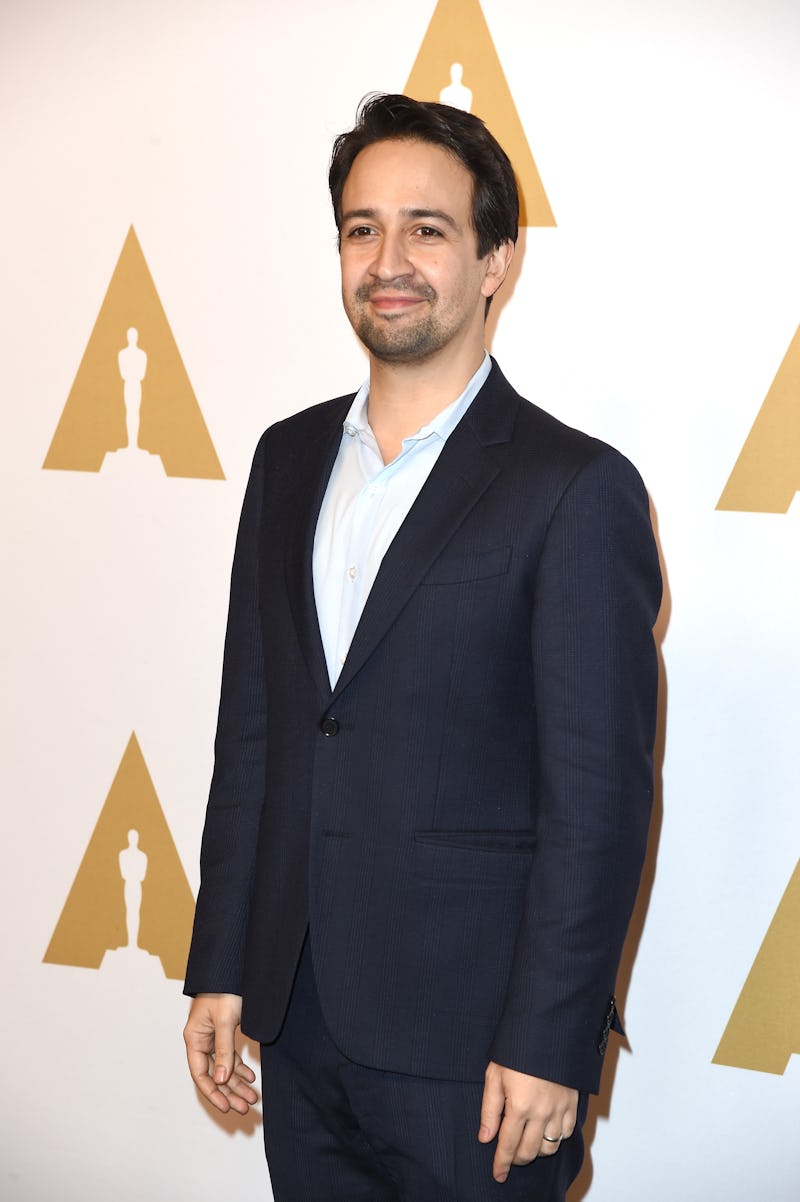 Kevin Winter/Getty Images Entertainment/Getty Images
No matter how famous he gets, Hamilton mastermind Lin-Manuel Miranda remembers his roots. The actor and composer revealed that his 2017 Oscars tuxedo has a precious backstory.
During his red carpet interview with Ryan Seacrest, in which he was accompanied by his beautiful mother, Miranda admitted that he got his Oscars tux from the same place he got his prom tux back in 1998.
Adorbs! See what I mean about staying true to his roots?!
Miranda confirmed that he got the tuxes for two momentous life occasions from San Marko in Yonkers, New York. San Marko has clearly served him well... so why fix it, if it ain't broken?
With his textured tie and statement lapels, Miranda looked amazing. He was wearing the blue "Stand With ACLU" ribbon on his tux, showing his support for the organization which fights for our rights as granted by the Constitution.
Seacrest tweeted and posted on his Instagram about L-MM's Academy Awards tux being from the same place that supplied his prom tux. Something tells me that San Marko can expect to see an uptick in sales and rentals in the coming weeks, especially during prom season, thanks to the live and social shout outs from Miranda and Seacrest.
See Miranda in his Oscars tux below!
Miranda is as real as it gets!
Perhaps Miranda will post a TBT of his prom photo on his socials later this week so we can compare and contrast. Wouldn't that be amaze? It's only right and one can only hope.
If you are a huge L-MM or Hamilton fan, tweet at him and ask him to post a prom pic.
...Aaaaaand here is why his mom is the cutest!