Twitter Is SO Disappointed That Lindsay Lohan Won't Be In 'Life-Size 2'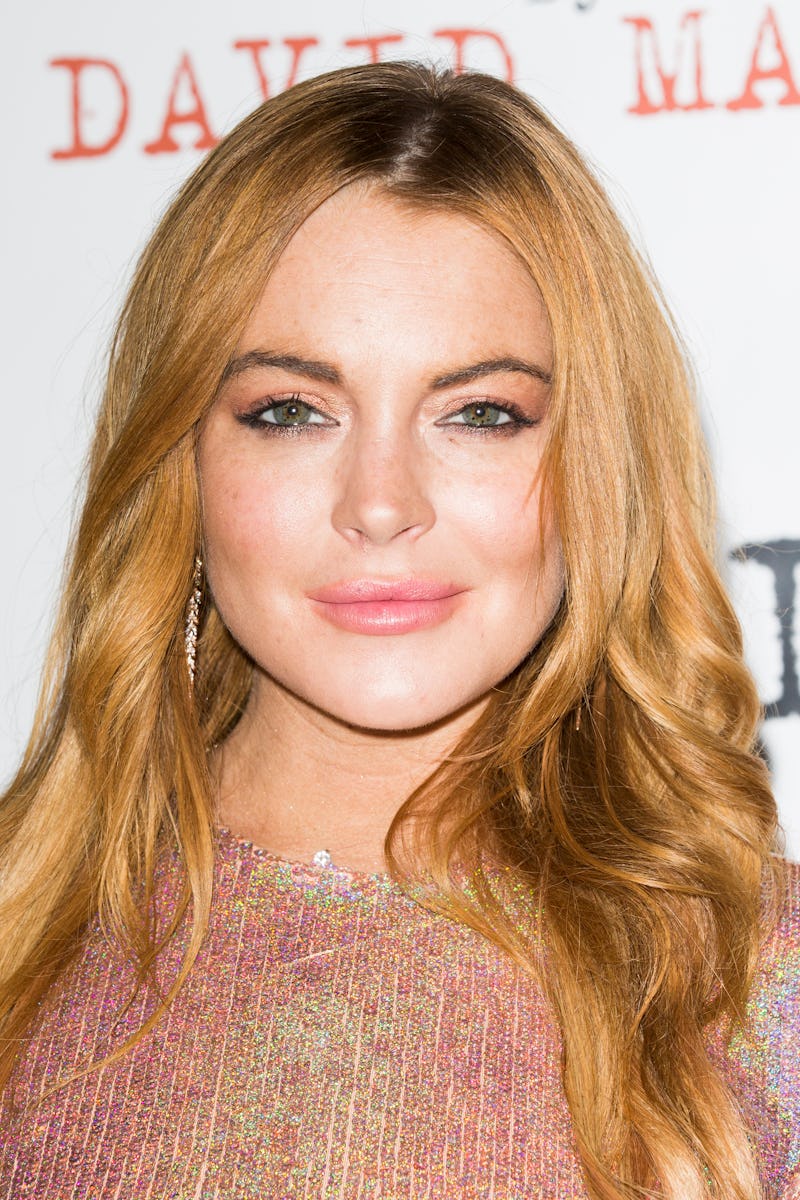 Tristan Fewings/Getty Images Entertainment/Getty Images
Fans of 2000's Life-Size are ready to shine bright and shine far when the movie's long-awaited sequel comes out later this year. But one big name from the first movie won't be in the December film: Entertainment Weekly reported that Lindsay Lohan won't be in Life-Size 2, and it's apparently because of conflicting filming schedules. Freeform confirmed to Bustle that Lohan won't be in the film. (Bustle reached out to Lohan's rep, but has not yet received a response.)
Even though Lohan isn't a lead in the new movie, fans were still holding out hope for at least a cameo from Casey in the new movie. But Entertainment Weekly reports that Lohan is working on a reality show, and the schedule wouldn't allow her to film any scenes in Life-Size 2. (Lohan will also star in the second season of British sitcom Sick Note, which is premiering on Thursday night.)
Before Thursday's news, Tyra Banks herself had said that she'd talked to her former costar about a potential return to the franchise. "Lindsay and I have been slipping into each other's DMs a lot lately," Banks told EW in August 2017. "I think she's very interested in returning. It's about figuring out what that role is. I'd like it to be kind of robust."
At the time, Banks even said that she wanted Lohan to have more than just a cameo in the new movie. "I'm not looking for a Lindsay cameo, I'm looking for her to have something pretty meaty in Life-Size 2, so we shall see what our writer comes up with," she told EW in 2017.
But it sounds like a lot has changed in the past year. Banks has gained a Life-Size 2 costar in Francia Raisa, who currently plays Anna in Freeform's Grown-ish. Raisa sounds like the perfect person for the new movie — she'll play the CEO of Marathon Toys, the toy company that made Eve, Banks' character. The movie will definitely be a ton of fun, but Lohan will still be missed.
Fans responded to EW's tweet about the news with a variety of disappointed GIFs. Some fans are already saying the sequel is "cancelled," though that seems a little harsh.
Even though the news that Lohan won't star in the sequel is heartbreaking, it may be for the best, plot-wise. Casey would be all grown up now — and besides, she's already experienced Eve's magic once. Isn't it time for Eve to branch out and help someone new?
There's one plus side to the new movie, too. Lohan won't be starring in it, but there will still be a major throwback. Banks is re-recording "Be a Star," the Life-Size theme song, with a remix that she told Entertainment Weekly will be a "club banger."
"Those words will be in there some way, but it'll sound totally new," Banks told EW of the new theme song in March. "We're going for club banger as opposed to nursery school rhyme this time." A new version of "Be a Star" is at least a consolation prize, right?
Nothing can replace Casey's character in fans' hearts, but the sequel sounds like it's still worth a chance. Life-Size 2 will premiere on Freeform over the holiday season, so get ready to hear a lot more about the new movie until then.