Lisa Vanderpump's Latest Gig Makes Total Sense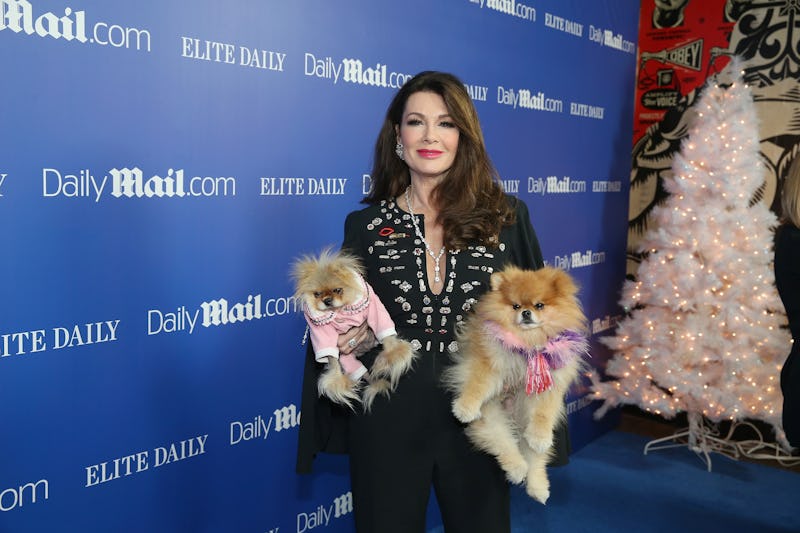 Rob Kim/Getty Images Entertainment/Getty Images
She's in the dog house, once again! Lisa Vanderpump's latest gig makes total sense, given her love for animals. The Real Housewives of Beverly Hills star is gearing up to hand up the Best in Show Award at this year's Beverly Hills Dog Show, presented by Purina.
Those who may be familiar with the extravagant restauranteur and over the top persona know that this job, or any job involving animals, for that matter, is totally up her alley. During a sit down with Andy Cohen in 2016, it was revealed, that the avid pet lover and her husband, Ken Todd, housed an estimated 25 pets at their sprawling Villa Rosa mansion. The 56-year-old reality star also recently started The Vanderpump Dog Foundation and opened a rescue shelter, Vanderpump Dogs, in a combined effort to help abandoned animals find suitable homes, while ensuring that they receive proper care.
No matter what she does in life, Lisa always seems to wear her love for dogs on her sleeve. However, her affinity doesn't just end with mammals of the pooch persuasion – she's literally an aficionado of all animals – and I do mean ALL. In conjunction with her appearance on RHOBH, it seems that she's pretty much become famous for it.
If you're a fan of RHOBH, you've most certainly caught a glimpse of the full-on animal farm that has literally have taken over her California palace and looked on as Lisa loving tends to each and every pet on the property as if she birthed them herself.
In addition to several precious pups, Lisa also owns quite a few turtles, swans, and horses – you name it – she's got it. And best believe, she treats them all very well. I mean, her dogs alone, literally have a wardrobe that most women would envy. And her Pomeranian pup, Giggy, lives like a total prince, accompanying his mother on just about every appearance or lavish outing she takes.
As for the entrepreneur's upcoming presentation duties, it appears that Lisa will, no doubt, be in her element at the glamorous event. According to E!, the show's entire niche is based upon the merging of luxury and love for dogs, and that sounds like a win-win for LVP, if you ask me. The showcase is said to feature more than 1,000 dogs, complete with a puppy red carpet and Best in Show runway and is set to air on April 16.
There's obviously nothing better in life than doing what you love for work and Lisa Vanderpump's seriously had that figured out for a long time now. Living the luxe life and handing out precious pup awards for a living... I'd take it!