L'Oreal Paris' "The Original" Ad Breaks Boundaries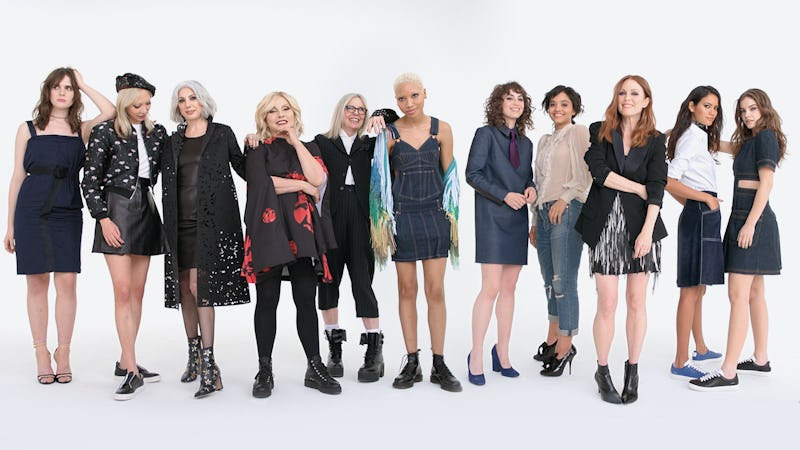 Courtesy L'Oreal Paris
Bold lashes can be for everyone. IMO, no beauty routine is complete without a few (hundred) swipes of mascara because when it comes to your lash line — the bigger and thicker, the better. L'Oreal Paris' Voluminous Original Mascara campaign proves that women — despite age, race, or sexual orientation — are entitled to noticeably long lashes if they want 'em.
The campaign, appropriately dubbed "The Original," is a celebration of the brand's original and best-selling mascara and original personalities. There are a diverse range of models in the advertisement. You'll spot icons ranging from Diane Keaton to model and transgender rights activist Hari Nef — because big personality is what this product and this campaign is all about.
"We are excited to bring together trailblazing individuals in celebration of the mascara… They each embody the essence of Voluminous Mascara – originals who continue to be fresh, creative and confident," Tim Coolican, President, L'Oréal Paris USA said in a press release. They're hoping to draw in long time fans of the brand as well as folks who are first-timers because. New, old — lash lacquer is for all! "With this campaign, we want to encourage everyone to embrace their originality, take chances and make a statement, whether they have used Voluminous Mascara for years or are discovering it for the first time."
Consider mascara the beauty equalizer. Along with this print ad, there's also a commercial now airing across networks, according to the press release.
Voluminous Original Mascara, $5, Amazon
The campaign is promoting the brand's Voluminous Original Mascara, which now comes in black, brown and blue. But, with the inclusion of Nef, the brand's first transgender spokesperson, the ads are also an import step towards inclusivity for L'Oreal Paris.
It's about celebrating diversity and beauty, in all forms. The L'Oreal Paris campaign falls in line with a recent (exciting) trend of beauty brands casting models who don't all look like the traditional face of a national ad.
Covergirl also used its So Lashy Mascara to promote #LashEquality, in a spot that featured the brand's first male spokesperson, James Charles, and Muslim beauty blogger Nura Afia.
Maybelline featured beauty vloggers and makeup geniuses MannyMua and Makeupshayla in a campaign about getting boss-level lashes.
Milk makeup also featured a diverse range of models in a recent campaign because for this brand, inclusivity is key.
If makeup is what's going to bring more people together, then so be it. When you're confident in your beauty routine and in yourself, in general, that's when love and acceptance of others can begin. So, let's knock down barriers, one lash at a time!