Louis Tomlinson Celebrates Son Freddie's 1st B-DAy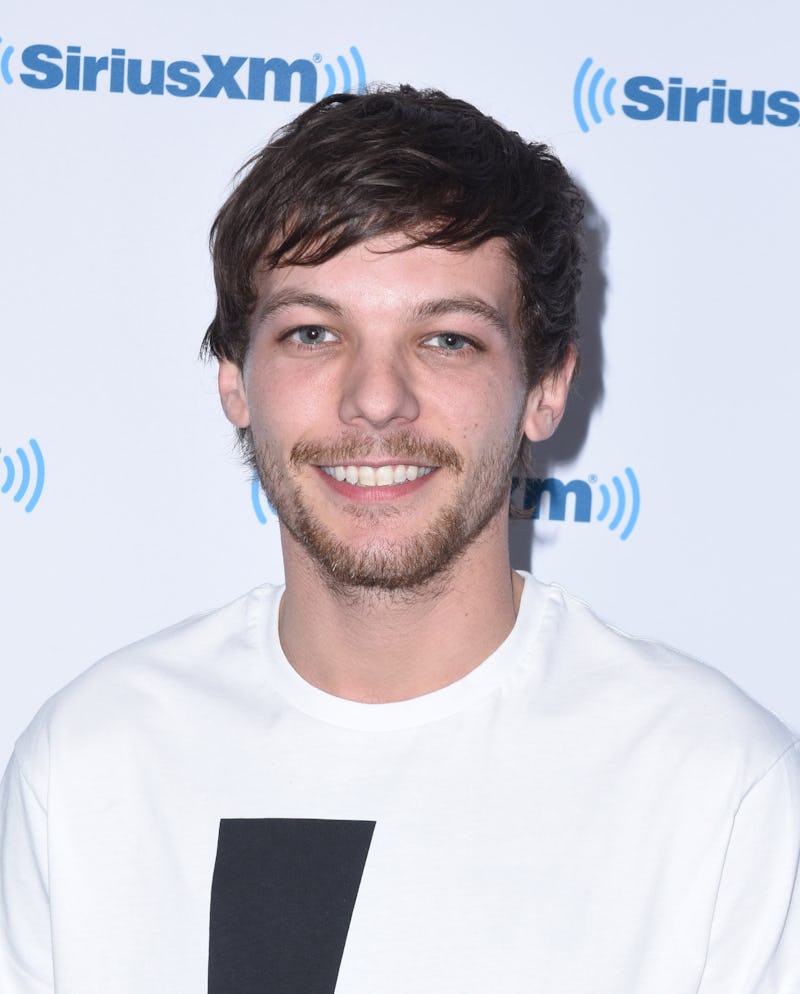 Vivien Killilea/Getty Images Entertainment/Getty Images
Since their breakup, it's been unclear who smooth things were between Louis Tomlinson and Briana Jungwirth, but it seems the two have found a parenting plan for their son, Freddie, that works. All signs now seem to point to a strong relationship between the ex-couple, and even Tomlinson's current girlfriend Danielle Campbell has mentioned their excellent co-parenting. Any further doubts about whether or not the parents had made peace can be dismissed, as Tomlinson and Jungwirth came together for Freddie's first birthday.
The stylish occasion was well documented on Jungwirth's Instagram, where she posted several cute pictures and videos. In the first video, Tomlinson lifts Freddie up to the cake so he can blow out the candle. It's just a quick clip, but there is plenty of laughing and smiling among all the party guests. The video was captioned "Special first birthday :)" by Jungwirth. It is difficult to tell who seems more overjoyed by the birthday cake, baby Freddie or his parents.
Tomlinson seems to be enjoying his new role as a father. At 25-years-old he is a pretty young dad, but he has only positive things to say about the experience. "I didn't think I'd be having a kid at this age," he told Melanie Brown in a short Vine video during a guest spot on America's Got Talent last year, "But it is incredible." If the grins in these birthday pictures are any clue, parenting still seems to be suiting him just fine.
It isn't just Jungwirth who loves to share adorable baby pictures on social media. Since Freddie was born last year, Tomlinson has posted plenty of Instagrams with his son. Whether it's just a sweet pic of the duo cuddling or a funny snap of the baby playing soccer for the first time, Freddie's first year has certainly been well chronicled.
After the party festivities on Saturday, Tomlinson also hopped on Twitter to comment on the special day and to thank fans for their birthday wishes and support:
It seems like the birthday was an all around success for both parents, who both seemed to have moved on from any issues in the past. This should be great news for Tomlinson fans, who can look forward to more peaceful birthday parties to come.
There were certainly plenty of gifts to go around, and Jungwirth's second pic from the day not one but two festive cakes. The first has a smiley picture of Freddie and a birthday wish, while the second has speckles and sporty flags. I like to think that the sporty cake was Tomlinson's pick, and is meant to prepare the baby for his future soccer career!
The caption on this pic was an enthusiastic "ONE". If this birthday was any indication, baby Freddie has a bright future with many more festivities in his honor. If it means more adorable party pictures, who could complain!