Louis Tomlinson's Album Is Happening, Y'all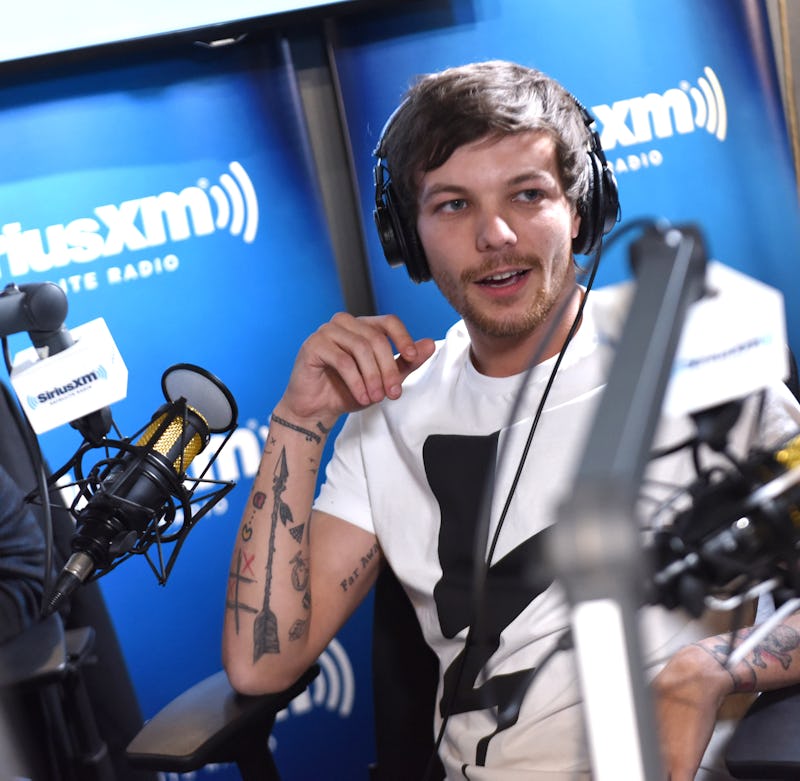 Vivien Killilea/Getty Images Entertainment/Getty Images
Directioners, we have another One Direction solo record to look forward to. On Monday, Louis Tomlinson tweeted about an "album coming along nicely." That's right — Tomlinson announced he's working on a solo album, promptly sending Twitter into a tizzy via that exciting tweet. (And yes, I am in that tizzy, too. Of course I am.) The boy bander also kindly let us know that he "can't wait" for us to hear the music he's been working on. *Tizzy intensifies.* I can't wait to hear what he's been working on. Glad he and I are on the same page.
The guys of 1D may be taking a breather from the boy band, but they sure aren't taking a breather from putting out jams. Just last month, Harry Styles released his self-titled album, Liam Payne dropped debut single "Strip That Down," Niall Horan gave us his second tune, and I heard Zayn Malik's duet with Taylor Swift on the radio no less than 100 times. This forthcoming record won't be Tomlinson's first work as a solo artist: Back in December, the 1D cutie patootie teamed up with Steve Aoki on the EDM track "Just Hold On."
Now that we know Tommo's got more stuff coming down the pike, when shall our ears expect to embrace it? I've looked to Tomlinson's Twitter timeline for an answer, an update, or a clue, but he has yet to share when the album will be out. So, I guess we should put our calendar-marking pens down for the time being.
I'm crying, but not in a cool way.
And after he let us go bonkers for several minutes, Tomlinson tweeted a follow-up:
You're gonna play it nonchalant? After you did what you did? Well, then.
Don't mind us as we curl up with our favorite pillow.