Love Islander Niall Is Reportedly Writing A Book & Its Subject Is So Important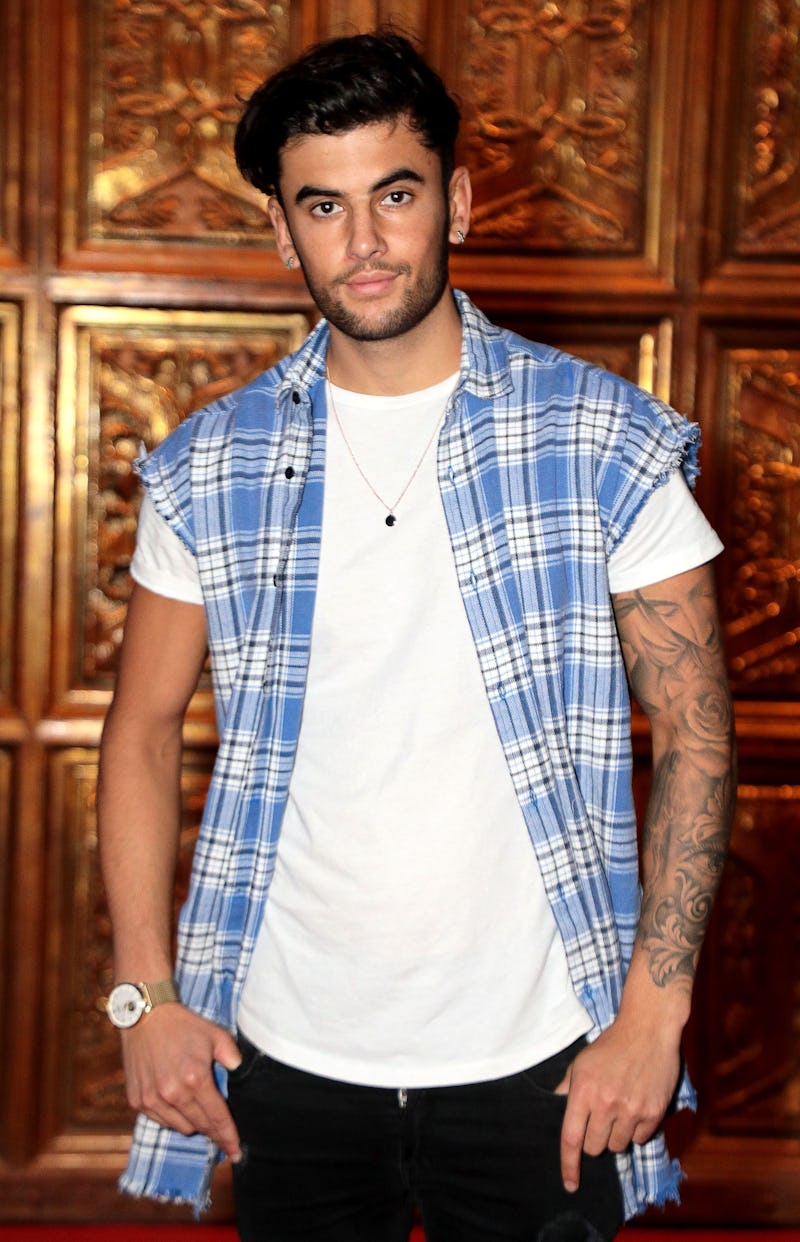 James Shaw/REX/Shutterstock
This season of Love Island has had its fair share of villains and fan faves. One of the early favourites was the cute as pie and cheeky as can be Niall Aslam. Initially coupled with Kendall, everything between them was going swimmingly until this season's villain Adam swept in and nabbed her from him. His subsequent mysterious departure left fans devastated, but since leaving the villa he has revealed his decision was relating to his ongoing struggle with Aspergers Syndrome. So what next for the Harry Potter fan? Well, turns out Love Island's Niall Aslam will write an novel to share his experiences of Aspergers.
Niall quickly won fans over with witty AF lines like "you can never trust a guy with abs like that" and his description of love rival Adam as "like a Greek god... like Zeus shagged Angelina Jolie and he's their love child." Even with an early departure from the show, he has easily positioned himself amongst the legendary Love Island alumni. His turn of phrase clearly suggests he has a lot of potential as a writer, too. Plus, as a true Harry Potter obsessive, at least fans know he has read some pretty damn good books.
After a period of absence from the public eye upon leaving the villa, Niall eventually explained his reasons for leaving in a super passionate, honest, and open post about his experience of living with Aspergers and the difficulties it can sometimes pose.
Fans were quick to show him support after his revelation and made it clear that his brave honesty in writing such a post was much appreciated.
Niall recently made his first public appearance after his Instagram post at a Harry Potter quiz event at Warner Bros Studios in Watford, accompanied by fellow 2018 contestant, Rosie. A perfect first public appearance for the Potter fanatic. He even has a tattoo of Hermione Granger's wand on his arm for goodness sake! (Double house points for using one of the female characters' wands by the way.) Anyway, at said appearance, he got talking to The Sun about what he was going to do next, and revealed he would be writing a book.
While the newspaper reports that his new book will be a novel, judging by his comments, it sounds like it might fit more into the autobiographical category. He told the newspaper:
"I'm concentrating on looking after myself. I've started writing a book actually about what I've been through and my experience. I want to put out a positive message and if I can help one person who has been in the same position as me then that's great."
The book, which Niall says he is writing independently, is a chance for him to focus on himself and tell his story, hopefully helping other people with his honesty and candour. Could this guy be any cuter? It is really great that he is choosing to be so open and to use his new found post Love Island fame for a good cause. Hopefully his book will serve to promote awareness for people with Aspergers syndrome and help take away any taboo on the matter.
Niall is definitely not the first reality TV contestant, or even Love Island star, to decide to write a book. So who is Niall joining in taking up work as an author? Well, 2017's Marcel Somerville — or Dr. Marcel, as true fans will know him — quickly released a book after leaving the villa, aptly entitled Dr. Marcel's Little Book Of Big Love: Your Guide To Finding Love, The Island Way. Yes, that is one very long book title.
Then there's Chris Hughes who released a tome titled You Bantering Me?: The Life Story of Love Island's Biggest Star. Of the latter, Chris was caught red faced when Scott Mills put him on his "made-up Lie Detector" on Radio 1 and asked him if he'd read the book. Chris' response was classic. "No, not yet. I am due to proof read it," he admitted. "Kind of, I've have read the pictures if that makes sense." Hmm.
It's clear that Niall's book is going to venture into much more serious territory, and Love Island fans will no doubt love getting this candid insight into his experiences. Now how do you pre-order?