What To Know About Lucy Hale's Next TV Series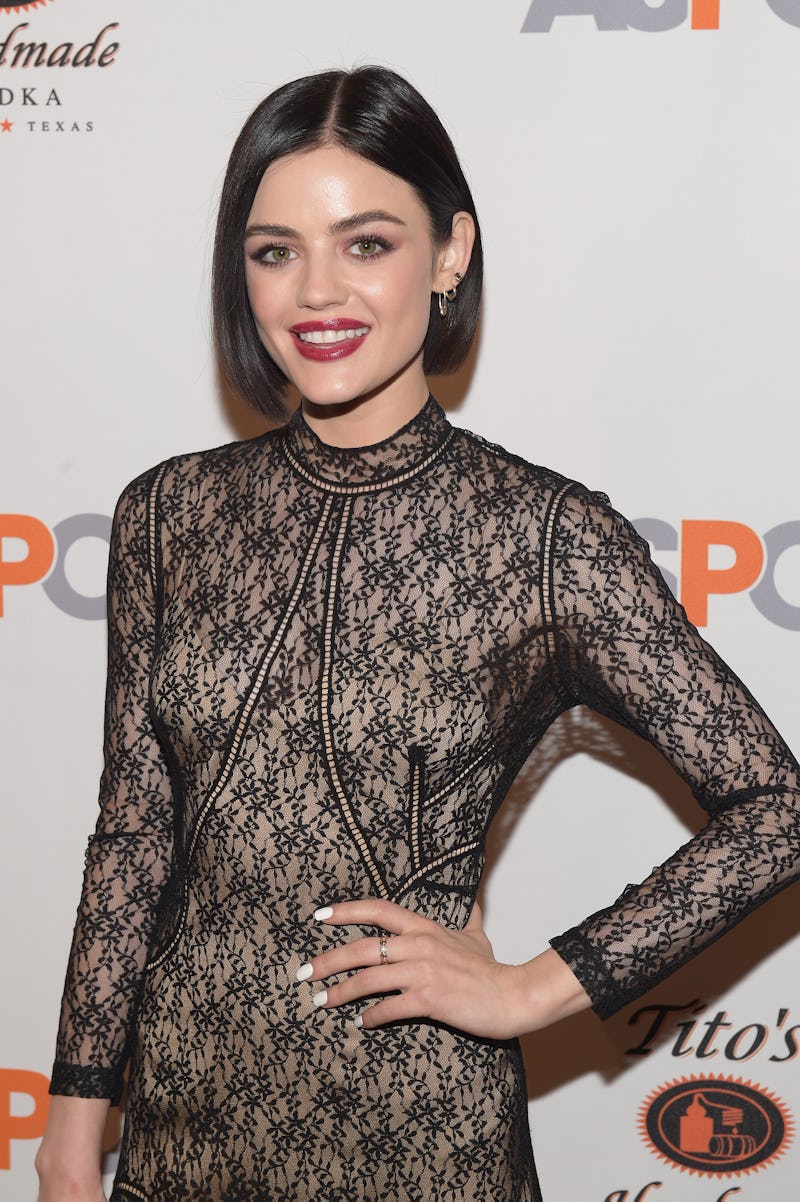 Jason Kempin/Getty Images Entertainment/Getty Images
Pretty Little Liars fans might be feeling miserable about the fact that their time with Aria Montgomery is coming to an end, but Lucy Hale isn't going anywhere. In absolutely exciting news, Hale's new show Life Sentence has been ordered to series, so fans of the actor will get to see her in a totally different role. According to Variety, Life Sentence will star Hale as the lead on the CW show, as a young woman who makes some crazy life choices when she's diagnosed with terminal cancer. However, things take a strange turn when it's revealed that she was delivered the diagnosis by mistake and isn't dying at all. Hale's character then has to live with the choices she made when she thought she had no time left, which sounds like a pretty amusing and dark premise.
With only a handful of episodes of Pretty Little Liars left, it's an emotional time for fans of the series who have followed the show throughout its seven seasons. Aria's iconic style and central romantic story line have helped keep viewers hooked, which is why Life Sentence seems to have been picked up at just the right time. While PLL will leave a huge gap in the viewing schedule, Hale's new show will likely draw in fans who aren't ready to lose Aria just yet.
In April 2017, Hale told Bustle's Associate Movies Editor, Rachel Simon, "When you're on a TV show, people think that they know you and think that you are your character and that you dress like your character. It'll be a nice challenge to get people to see me in a different light." It's clear that the actor is ready for this change, and Life Sentence sounds like the perfect, quirky project for her to take on next.
In a super-cute Instagram from the showrunner of Pretty Little Liars, I. Marlene King wished Hale luck with the new project and wrote, "Lucy has a new show! So excited for you, Luce." It's awesome to know that the cast and crew of the Freeform show are supporting each other as everyone moves on to new projects.
While Hale's portrayal of Aria won't be forgotten by fans easily, it's exciting to find out that the actor's next project has been greenlit. The cast, crew, and fans of Pretty Little Liars have plenty to look forward to.