Mahershala Ali Is The First Muslim Actor To Win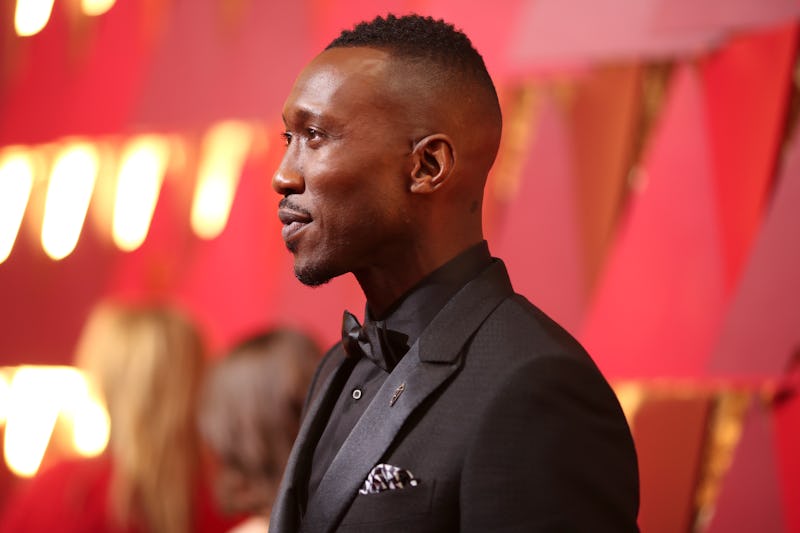 Christopher Polk/Getty Images Entertainment/Getty Images
What an incredible week it's been for Mahershala Ali. On Feb. 22, he and his wife Amatus Sami-Karim welcomed their first child, a daughter named Bari Najma, and on Sunday night, the actor took home an Oscar for Best Supporting Actor. Yet those weren't the Moonlight star's only recent achievements — winning the Academy Award made Ali the first Muslim actor to win an Oscar. Ever.
Ali did not discuss his faith during Sunday night's speech, but he has been open about it before. When he won for his Moonlight role at the SAG Awards earlier this year, he proudly stated, "I'm a Muslim." His speech at that show focused on equality and healing America's divides, with Ali saying, "I think what I've learned from working on Moonlight is we see what happens when we persecute people. They fold into themselves... When we get caught up in the minutiae, the details that make us all different, there's two ways of seeing that. You can see the texture of that person, the qualities that make them unique, or you can go to war about it, say, 'That person is different from me, I don't like you, so let's battle.'"
"My mother is an ordained minister, I'm a Muslim. She didn't do backflips when I called her to tell her I converted 17 years ago," Ali continued. "But I tell you now, we put things to the side, I'm able to see her, she's able to see me, we love each other, the love has grown. That stuff is minutiae. It's not that important."
Ali's Oscar win is so monumental, especially in today's political climate, when the Trump administration's immigration ban was put into effect and general anti-Muslim rhetoric is spoken all too frequently. It's saddening that it took until 2017 for a Muslim actor to win an Oscar, and it's another reason that the #OscarsSoWhite movement to add diversity into the nominees is so important. But nonetheless, it's a major milestone for the Muslim community, and just another reason to celebrate Ali's well-deserved win for Moonlight.