Mahershala Ali Wins Best Supporting Actor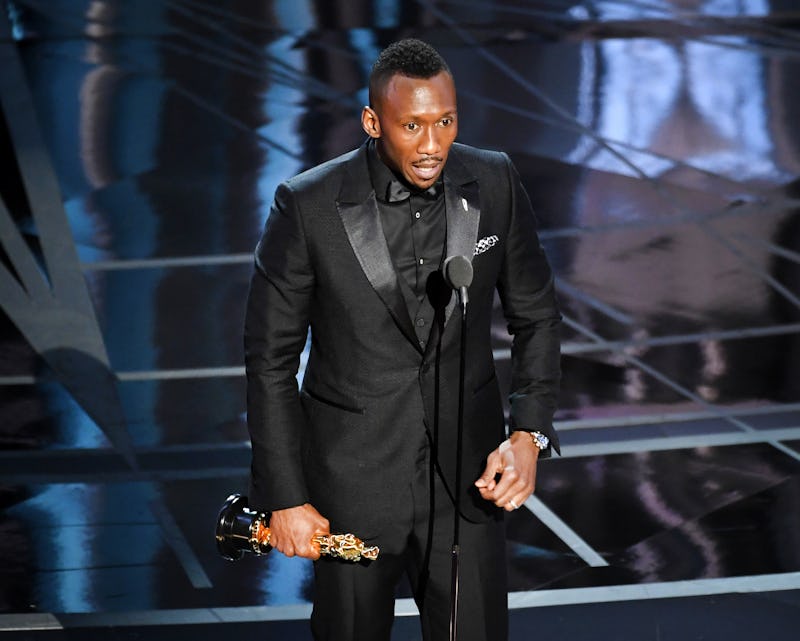 Kevin Winter/Getty Images Entertainment/Getty Images
During the 2017 Oscars, the Best Supporting Actor category was the very first category presented to an excited audience, both in the room and among viewers at home. And when Mahershala Ali won the Best Supporting Actor Oscar, the reaction was explosive. Supporting Actor was considered one of the closest things to a lock during this year's ceremony, which was filled with head-to-head matchups that split many viewers into two camps: Those who hope La La Land sweeps, providing some lightness to an otherwise dark year, and those who are hoping Moonlight, the smart, thoughtful examination of a young black gay man's life, can pull off a surprise win. Supporting performer Ali has been collecting precursor award after precursor award all season long for his performance in Moonlight. So, while lots of other Moonlight awards seemed like stretches, this category seemed like a sure thing.
But, there was one other major contender. Like Viola Davis in the Supporting Actress category for Fences, Dev Patel's performance in Lion is more of a lead character placed in the supporting category, presumably in hopes of garnering more awards attention. It successfully netted him his second Oscar nomination, but he was considered a long shot, so it wasn't too much of a snub when he was passed over this year.
Patel and Ali were two of 2017's nominees of color, marking a departure from the all-white acting nominees in the last two years, but when Ali took the stage, instead of mentioning much about Oscars So White or politics, he was clearly emotional about winning the award, and his moving speech focused on what it meant for the Moonlight crew, how grateful he is to the teachers and mentors that helped him get to where he is today, and the recent birth of his baby daughter. It was a sweet speech overall, and a great way to start the night.