'New Mutants' Will Explore The More Horrifying Side Of Being An X-Man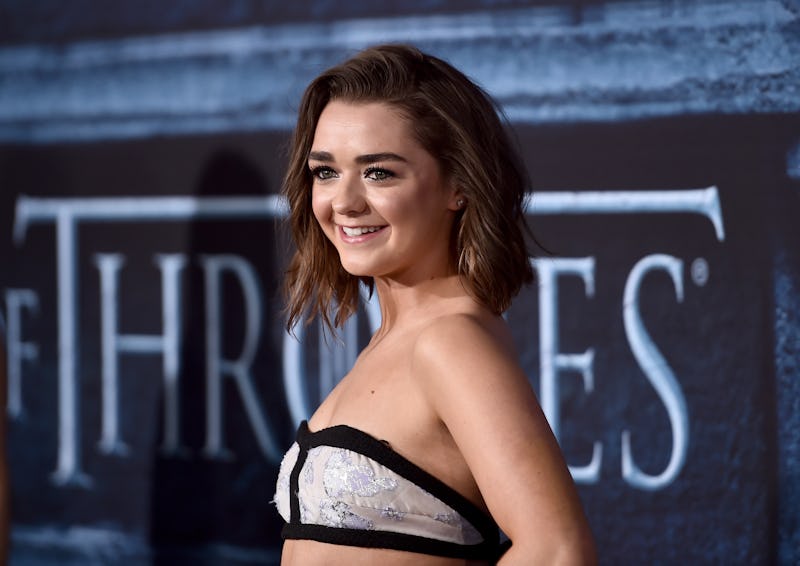 Alberto E. Rodriguez/Getty Images Entertainment/Getty Images
Earlier this year, in his post-apocalyptic solo film Logan, Hugh Jackman's Wolverine uttered the phrase, "There are no new mutants." Well, that's not technically true, considering the title of 20th Century Fox's next X-Men film is, in fact, The New Mutants — which is also a full-fledged horror movie, apparently. This surprising news came straight from director Josh Boone (The Fault In Our Stars), who told Entertainment Weekly that fans should expect a "very different" kind of X-Men film when New Mutants hits theaters in April of next year.
"We are making a full-fledged horror movie set within the X-Men universe," the director said to EW. "There are no costumes. There are no supervillains. We're trying to do something very, very different." The film will be based on a popular Marvel comics storyline that began in the 1980s, in which a fresh (and more diverse) group of teenaged mutants were introduced to replace some of the X-Men's more iconic characters, who were starting to age. A fan of the comics, Boone describes the storyline that inspired his film as "Stephen King meets John Hughes," and calls it, "a darker and more surreal and impressionistic X-Men series than we'd ever seen before."
So how will the X-Men work as a horror movie? Well, imagine you're a teenager and you wake up one day to your body doing inexplicable and monstrous things. How would you react? I'm assuming there would probably be a lot of screaming involved at first. And while plot details for New Mutants are being kept under wraps, from what an anonymous source told EW, it seems like the movie will be reaching even farther back in the characters' histories than the comics did, to a time before Professor X had taken them under his wing and taught them how to control their powers.
"Held in a secret facility against their will, five new mutants have to battle the dangers of their powers, as well as the sins of their past," the source summarizes. "They aren't out to save the world — they're just trying to save themselves." So far, those five mutants include two confirmed cast members: Maisie Williams as Wolfsbane, a Scottish girl who transforms into a wolf-like creature, and Anya Taylor-Joy as Magik, a Russian girl who can teleport through time and space — and who, in the comics at least, is the sister of X-Men member Colossus.
According to EW, their source also revealed that Henry Zaga (13 Reasons Why) will be playing the role of Sunspot, a Brazilian boy who stores and deploys solar energy, and Rosario Dawson (Daredevil) is also being considered for an undisclosed part, which would bring her involvement in Marvel comics franchises to two.
The reveal that New Mutants will be more akin to a horror movie than a typical superhero blockbuster is certainly welcome news, as Fox's X-Men cinematic universe continues to diversify in unexpected and fruitful ways. While Bryan Singer almost singlehandedly kicked off Hollywood's current obsession with comic book movies with 2000's X-Men, the franchise has since become a bit rote. While its template of the family-friendly, PG-13 team-up movie is still capable of producing an effective entry (see: X-Men: Days Of Future Past), it can just as often find itself bogged down in a dull and bloated retread (see: X-Men: Apocalypse).
Perhaps one of the reasons the Marvel Cinematic Universe has remained so popular with both audiences and critics over nine years and 15 movies is because it's constantly experimenting with different genres, delivering films as varied as Cold War-esque spy thrillers (Captain America: The Winter Soldier) to heist flicks (Ant-Man), from space operas (Guardians Of The Galaxy) to high school comedies (the upcoming Spider-Man: Homecoming).
After six X-Men movies of varying levels of quality and two lackluster Wolverine solo movies, Fox finally appeared to learn this lesson last year with the release of Deadpool. Ever since the wildly successful release of that R-rated spinoff, the studio has shown itself to be increasingly willing to explore different genres and platforms — from the parody of Deadpool to the ultra-violent, gritty road trip of Logan and the franchise's expansion into television with the psychological mind-teaser of Legion and the upcoming exploration of mutants who exist outside the safety net of Professor Xavier's School For Gifted Youngsters in FOX's The Gifted.
While industry insiders continue to fret about the existence of a "comic book bubble" or the impending phenomenon of "superhero fatigue," this expansion in style and genre is exactly what's needed to keep the X-Men franchise relevant in an overcrowded market. While a horror movie might not be the first thing audiences think of when they imagine a blockbuster about teenage mutants, it may be exactly the recipe for success the studio needs.