Yet Another 'GoT' Star Is Heading To The 'X-Men' Franchise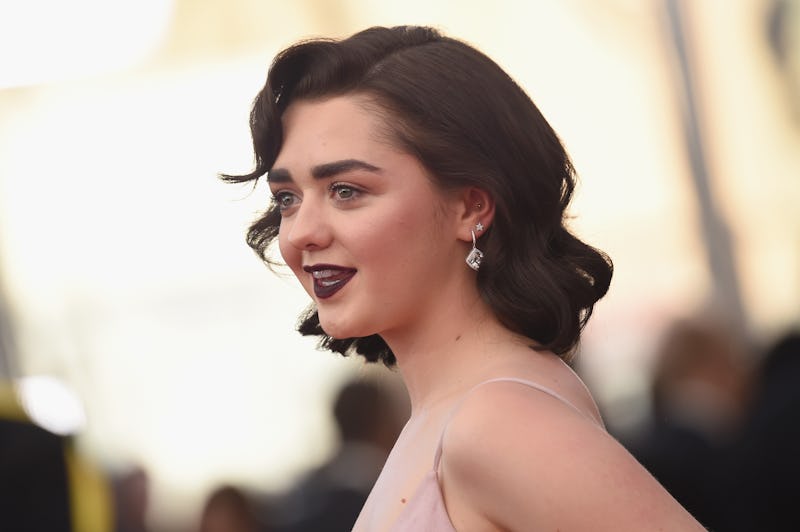 Frazer Harrison/Getty Images Entertainment/Getty Images
Game of Thrones may be nearing its final chapter, but its stars aren't going anywhere. Following in the footsteps of fellow GOT vet Sophie Turner, Maisie Williams has been cast in X-Men spin-off New Mutants alongside Anya Taylor-Joy, according to The Hollywood Reporter.
Williams — who GoT fans will recognize as Arya — will reportedly play Wolfsbane, a Scots girl struggling to reconcile her religious beliefs with her ability to transform into a wolf, while Taylor-Joy will portray Magik, a Russian teen who has learned sorcery and uses teleportation discs to travel. Both characters are part of a global ensemble of superheroes, including Native-American Danielle Moonstar, Brazilian ladies man Sunspot, a Kentuckian code-named Cannonball, and even an alien named Warlock, though those castings have yet to be announced.
Williams isn't the first GOT alum to cross over into X-Men territory. The aforementioned Turner, who stars as Sansa Stark in Game of Thrones, played Jean Grey in last year's X-Men: Apocalypse, and is already set to reprise the role for 2018's Dark Phoenix. And Peter Dinklage, who appears as Tyrion Lannister in GoT, has also dabbled in the X-Men universe: He played Dr. Bolivar Trask in 2014's X-Men: Days of Future Past.
Taylor-Joy has not had a role on GOT, but she is fresh off of a few breakout years. She first garnered attention for her leading turn in Robert Eggers' award-winning horror flick, The Witch (2015), and starred with James McAvoy in M. Night Shyamalan's runaway hit, Split, in January.
Plus, THR notes that Taylor-Joy's character, Magik, is the sister of Colossus, an X-Man from Deadpool, so basically there are a lot of franchises in the mix here. But it's OK if you're a little disoriented. New Mutants isn't slated for release until April 13, 2018, so you have a little time to sort it out.