Love To Write — And Shop? This Is Your Perfect Job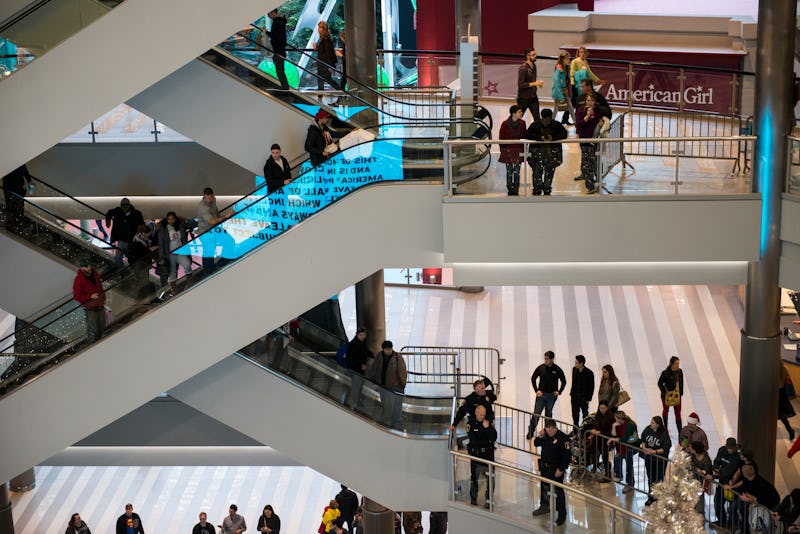 Stephen Maturen/Getty Images News/Getty Images
Malls in America have had a tough break since the 1980s, but the country's largest shopping megaplex has managed to survive a quarter century of economic booms and busts. Now, the Mall of America wants a writer-in-residence to document its 25-year history, so if you're a creative type who's looking for a job in Bloomington, Minnesota, this just might be your calling.
Sporting everything from A&W to Zumiez, the Mall of America also features the largest indoor amusement park in the U.S., Nickelodeon Universe, which comes complete with thrill rides based on SpongeBob Squarepants, Avatar: The Last Airbender, and BrainSurge. The amusement park was previously known as Knott's Camp Snoopy, and its changes in title, amusements, and thematics are among the many transformations the Mall of America's writer-in-residence will be expected to document.
The Mall of America will take writer-in-residence applications until 12:00 A.M. CST on Mar. 10. Writers of all stripes are welcome to apply, provided they are 18 years old or older. The application asks for a short personal introduction, your writing background, and your 150-words-or-fewer plan for telling the Mall of America's history. Of those who apply, 25 will become semi-finalists, and they'll each need to write a short essay that further expands on how they'll treat the Mall of America story.
This summer, the winning writer will "spend five [consecutive] days deeply immersed in the Mall atmosphere while writing on-the-fly impressions in their own words." Their thoughts will be shared with Mall of America shoppers, and, although they are encouraged to blog, tweet, and explore the Mall, they'll be required to spend at least four hours doing active writing work each day. The Mall of America writer-in-residence will receive round-trip airfare, hotel accommodations for four, a $400 food allowance, and a $2,500 honorarium. You can read the rules in full here.