Mandy Moore Just Teased A Return To Music On Instagram & '90s Kids Will Be So Proud Of Her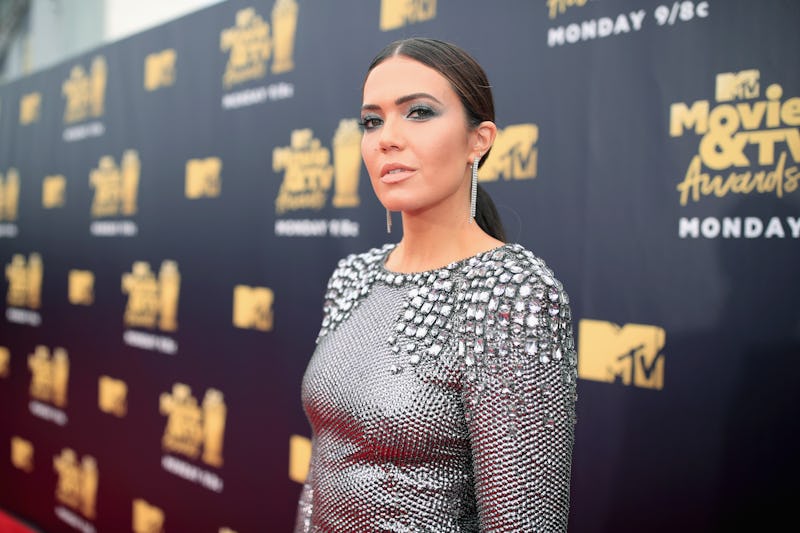 Christopher Polk/Getty Images Entertainment/Getty Images
In extremely important news that will affect every '90s kid, Mandy Moore teased her return to music on Instagram. The actor and singer posted a video on Friday, July 14, and it's exactly what you need to hear, today and every day. You can't see who's in the video with her, but you can see recording equipment, and even hear a little bit of the new music she's working on.
Moore opened up about returning to music in a caption for the video, writing:
Getting back to it. It's time. I miss it. I'm not scared anymore. No more excuses. No more allowing someone's else insecurities to dictate my relationship to music and singing. Boom.
She then added that the song in the video is "just a little demo of something [producer Mike Viola] and I worked on yesterday," and not necessarily indicative of her new work, "but still, it's a start!"
If Moore does end up releasing a new album, it would be her first in almost a decade. Back in 2009, she released Amanda Leigh, and that was about 10 years after she introduced herself to the world with the incredible album So Real. She has six albums in all, so who knows — lucky number seven could be on the way soon.
As Entertainment Tonight points out, Moore had just answered a question about her return to music in an Instagram story. Using the new "Ask me a question" feature on Instagram, Moore responded to a fan that wondered "Any new music from you coming soon?" with a measured answer:
"I'm currently trying to figure that one out. I miss it. I am surrounded by it. Work sure does keep us busy but I want to make it a priority."
And not a day later, she surprised everyone with some demo work. Sneaky, sneaky, Mandy Moore! It's not like she's been completely absent from the music world, of course; she's contributed music to Tangled and she obviously gets a little singing in on This is Us. How can she not — who wouldn't want to hear Moore sing at every opportunity? It sounds as if she's overcoming some personal obstacles in terms of performing her own music, though, but she sounds ready to get back to doing the things she loves. If that's the case, good for her for putting herself out there! Not to mention, sharing something so intimate and emotional with fans. Honestly, Moore is just the best.
The floaty, guitar-heavy tune might not be what fans expected to hear from Moore, but if this video hints at her newer sound, it would make total sense. She tagged Mike Viola in the post, and Viola is best known for his work with artists like Fall Out Boy, Jenny Lewis, and Ryan Adams, to whom Moore was previously married. Lewis has also worked with Adams and the band Dawes, which includes the musician Taylor Goldsmith, aka Moore's current fiancé. With the exception of Fall Out Boy, all of these musicians have overlapping sounds, as far as folksy, catchy, indie-pop with a twang goes. Definitely a far cry from Moore's "Candy" days, but not in a bad way. (Also, can you believe that Moore was 14 when she started work on her first album? Unreal.)
It may be some time before fans get a full-length album from Moore, or even a new EP, but it's still so exciting to know that she's in the studio at all. Clearly, her Instagram is the place to watch for updates about her music (not to mention news about This Is Us Season 3 filming). Wherever her music journey takes her next, Moore's fans will be happy to hear her beautiful voice again.