Mark Schwahn Is Suspended From 'The Royals' Following The Sexual Harassment Allegations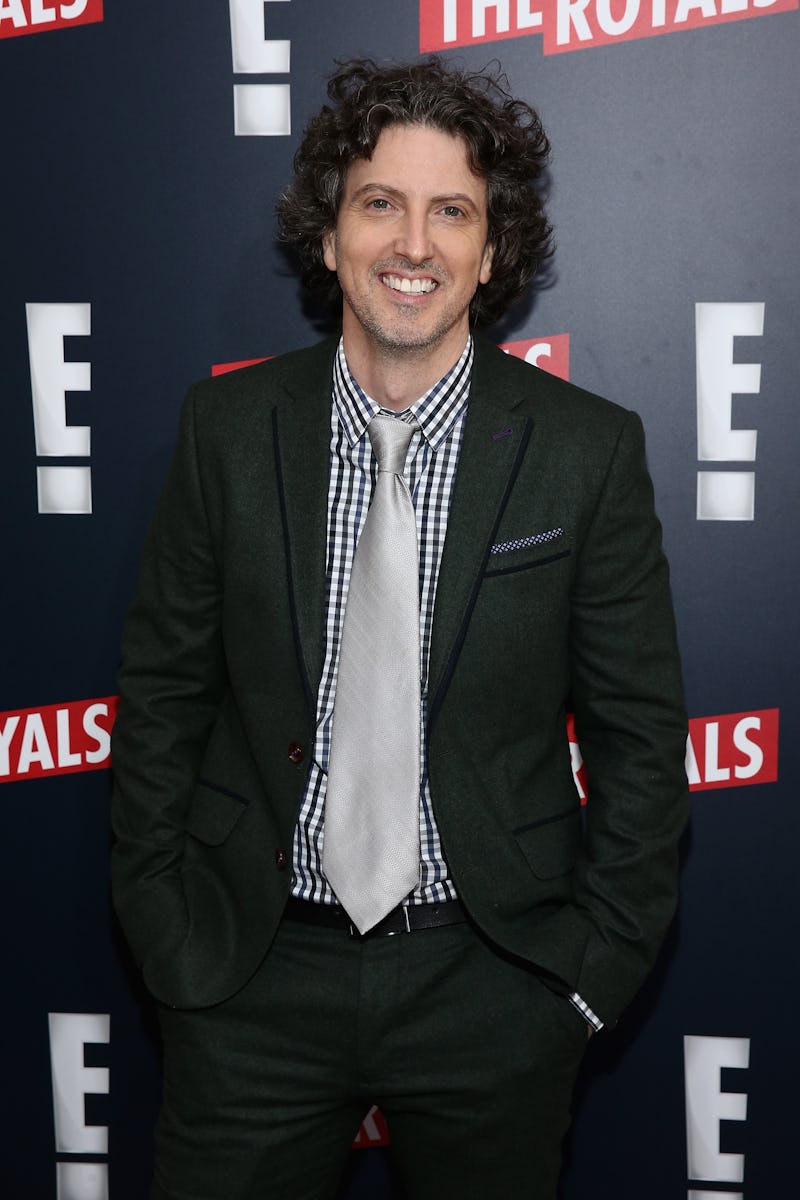 Neilson Barnard/Getty Images Entertainment/Getty Images
A week after being accused of sexual harassment on the set of One Tree Hill by over a dozen women from the cast and crew of the show, Mark Schwahn has been suspended from The Royals. (Bustle reached out to Schwahn's rep and attorney for comment on the allegations and the suspension, but did not receive an immediate response.) In a joint statement on Wednesday, the companies behind The Royals — E!, Universal Cable Productions and Lionsgate Television — said they each "take sexual harassment allegations very seriously, investigate them thoroughly and independently, and take appropriate action." Then, they announced that Schwahn, who is executive producer, creator, and showrunner of The Royals, will remain suspended from the E! series "as we continue our investigation."
The announcement comes days after over a dozen women from the cast and crew of One Tree Hill signed an open letter that accused Schwahn of sexual harassment on the set of the teen soap. The letter followed a series of tweets from One Tree Hill writer Audrey Wauchope who detailed her "first writing job," which she said "demoralized" her and made her feel like "an imposter."
Wauchope wrote that female writers would try and make sure they didn't sit next to the showrunner so "as to not be touched. Often men would help out by sitting next to him, thus protecting the women." She added:
"Sometimes we wouldn't luck out and he'd just squeeze his disgusting body in between us and put his arms around us, grinning. He pet hair. He massaged shoulders. I know he did more but not to me so they're not my stories to share."
In her tweets, Wauchope didn't name the showrunner, but the letter, released a day after, confirmed that she was talking about Schwahn, the creator and showrunner on eight seasons of the series, which ran from 2003 to 2012.
The letter, which was signed by 18 women including One Tree Hill stars Sophia Bush, Hilarie Burton, and Bethany Joy Lenz, refers to Schwahn's inappropriate behavior as an "open secret" that was ignored by supervisors who they say "were not the protectors they were supposed to be." The women claimed:
"Many of us were, to varying degrees, manipulated psychologically and emotionally. More than one of us is still in treatment for post-traumatic stress... Many of us were spoken to in ways that ran the spectrum from deeply upsetting, to traumatizing, to downright illegal."
They also claimed that they were told that, if they reported Schwahn's behavior, they would put the show at risk of "being canceled," which would means "hundreds of lovely, qualified, hard-working, and talented people losing their jobs. This is not an appropriate amount of pressure to put on young girls." While the women talked in private about what was happening, they stayed silent publicly because they wanted "Tree Hill to remain the place 'where everything's better and everything's safe' for our fans; some of whom have said that the show quite literally saved their lives."
After Wauchope's tweets, though, the women decided they needed to "stand together in support of Audrey Wauchope and one another." After the letter, Sophia Bush wrote on Instagram, "It's time, sisters. I am so proud to call these women my family. You cannot imagine."
After news of Mark Schwahn's suspension broke, The Royals' Alexandra Park also accused the showrunner of sexual harassment. On Twitter, Park, who plays Eleanor on The Royals, wrote:
"I have a responsibility as someone who was working under Mark Schwahn on 'The Royals' to acknowledge these claims. I am devastated to admit to myself, to my colleagues, and to this industry that I too, have been exposed to this reprehensible behavior."
Schwahn's rep and attorney did not immediately respond to Bustle's request for comment about Park's allegations.
If you or someone you know has been sexually assaulted, call the National Sexual Assault Telephone Hotline at 800-656-HOPE (4673) or visit online.rainn.org.