13-Year-Old Marley Dias Wants Every Black Girl To See Themselves Reflected In Books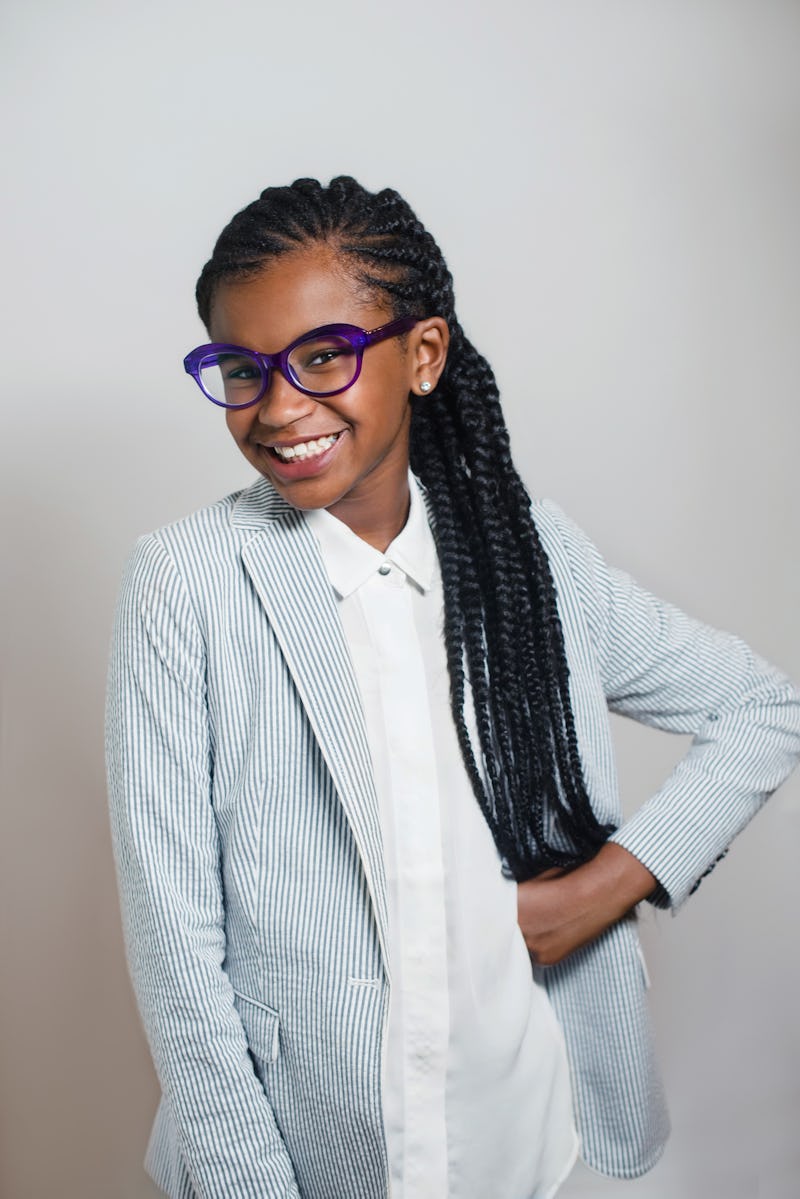 Photo courtesy of Andrea Cipriani Mecchi
You might remember when Marley Dias first made headlines in 2016, after she launched the #1000BlackGirlBooks campaign to celebrate diverse kidlit that wasn't all about "white boys and dogs." Now 13 years old, Dias has published a book of her own, Marley Dias Gets It Done: And So Can You!, which teaches tweens and teens how to organize their own campaigns. The activist and author recently answered Bustle's burning questions about what's going on in her life right now, and you can read all about what she has lined up on the horizon below.
Although she is best known for her work in diversity in publishing, Marley Dias would like to be seen as a normal teenager. "I want people to know that I am a regular 13-year-old," she says, "who has struggles and triumphs. I like being alone and I don't like homework, especially today. I think that I'm not always perceived as a real person and that frustrates me sometimes. I put out the truth and everyday experiences of myself so that people can see me as their equal, not as just a little kid or as a public figure."
Marley Dias Gets It Done: And So Can You! by Marley Dias, $10, Amazon
Marley Dias is an extraordinary human being, and we're so lucky to be able to witness all of her great work.