Mary Karr Has Always Said David Foster Wallace Abused Her & She's Speaking Out Again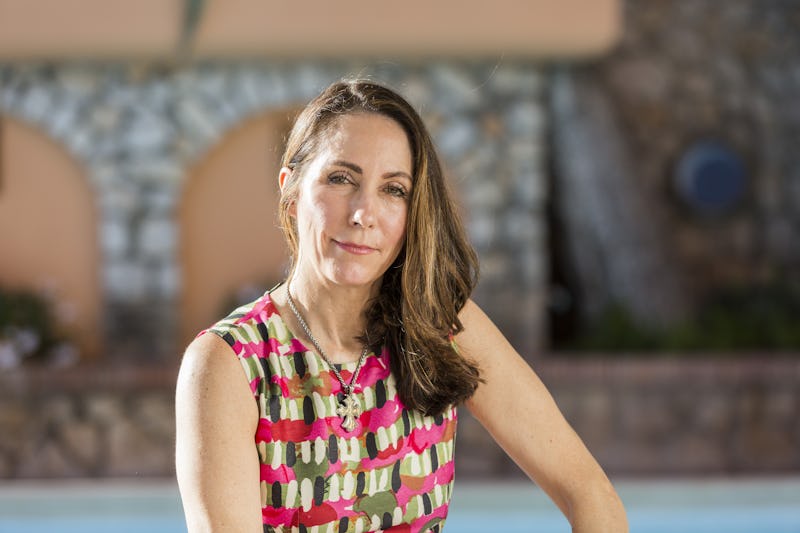 Steve Bisgrove/REX/Shutterstock
With allegations of abuse looming against Lemony Snicket, Jay Asher, Sherman Alexie, and Junot Díaz, it's clear that the #MeToo movement has hit publishing in a big way. On Friday, memoirist and poet Mary Karr wrote a Twitter post that alleged that David Foster Wallace threatened her and assaulted her when she was a single mom. This isn't the first time Karr's accusations against Wallace have been made public, either. His own biographer corroborated much of her story in Every Love Story Is a Ghost Story: A Life of David Foster Wallace.
Bustle reached out to Mary Karr for comment.
Karr is a Guggenheim Fellow and the award-winning author of The Liar's Club. She has published three memoirs, the most recent of which is 2009's Lit. Karr is also the author of several poetry collections and a nonfiction book, titled The Art of Memoir. Karr dated Wallace, the author of Infinite Jest, in the early 1990s. Wallace died of suicide in 2008.
Karr's story isn't exactly new. As Jezebel writer Whitney Kimball points out, "The fact that [Wallace] abused [Karr] is not a revelation; this has been documented and adopted by the literary world as one of Wallace's character traits." The Infinite Jest author's biographer openly referred to "a letter to the head of his halfway house," in which Wallace "apologizes for contemplating buying a gun to kill the writer Mary Karr's husband," saying that it "read[s]... like a David Foster Wallace essay."
In an interview with Lena Dunham published to Lenny in January 2017, Karr intimated that she was tired of talking about her relationship to Wallace, saying: "Sometimes people go on and on about David Foster Wallace. As though my contribution to literature is that I f*cked him a couple times in the early 90s." The two authors dated in the years before their careers really took off. Now, Karr says that she felt emboldened to speak out by the collection of voices that make up #MeToo and #TimesUp. In response to one fan's declaration that they "w[ould] be tossing" their copy of Infinite Jest "in the trash," Karr said that she "wouldnt [sic] ask anyone to toss a book...not on my behalf."
Karr's tweets about Wallace drew criticism from some fans who were upset that the memoirist did not post pictures of her abuser's incriminating letters, and that the late author was not able to defend himself from accusations. Karr addressed those detractors in a single tweet:
Mary Karr's latest book, Tropic of Squalor, is available Tuesday.