#MeToo Activists Wrote Christine Blasey Ford A Love Letter — And You Can Sign It, Too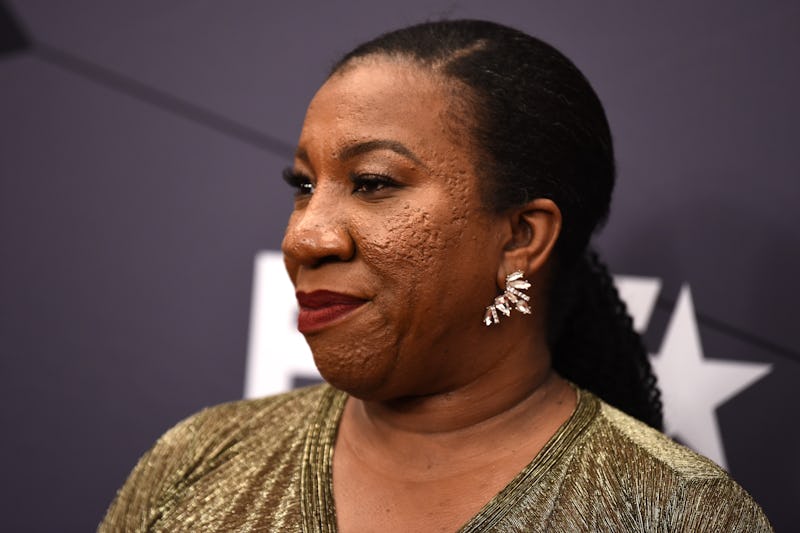 Dave Kotinsky/Getty Images Entertainment/Getty Images
Justice Brett Kavanaugh is officially at work on the Supreme Court, leaving the activists who fought against his confirmation to grapple with the rollercoaster hearing process that got him there. One way some of those opponents are processing the last several weeks is by showing support for the first woman to accuse Kavanaugh of sexual assault, which he denied. Banding together, "Me Too" activists wrote Christine Blasey Ford a love letter, and it's open for additional signatures.
"We witnessed you show up for duty not as a superhero, but as a fully human woman. You showed us that the new hero — the kind of heroism called for in this moment — is a woman facing the patriarchy with no weapons other than her voice, her body, and the truth," the letter reads, referring to Ford's hearing in front of the Senate Judiciary Committee. Its initial public signatories are Tarana Burke, Amanda de Cadenet, Glennon Doyle, Tracee Ellis Ross, and America Ferrera.
During her testimony, Ford reiterated her accusation against Kavanugh: she said that he sexually assaulted her at a party when the pair were teenagers. Kavanaugh has repeatedly denied her accusation. In his own hearing, which took place directly after Ford's, he said, "I've never sexually assaulted anyone. Not in high school, not in college, not ever. Sexual assault is horrific."
"Our generation has found in you what those before us found in Professor Anita Hill: a heroism based not on greed, ego, violence, and self-serving nationalism but truth, vulnerability, and the courage to sacrifice one's own safety for the greater good," the letter to Ford continues. "When you stood there in front of us, Dr. Ford, we found a heroism we could not only believe in, but become."
The letter goes on to describe Ford as "steady, brilliant, and brave," and praises her for answering Senate Judiciary Committee questions "carefully, thoroughly, and honestly." It also reflected on aspects of her testimony that some sexual assault survivors found particularly provoking and — for better or worse — relatable.
"When you didn't know, you said 'I don't know,' and you let that stand," the authors wrote. "When you said 'indelible in the hippocampus is the laughter, the uproarious laughter,' our spines straightened and we remembered that while our stories our different, our battle is the same. We are at war with the kind of laughter."
Burke spoke with the Times about the decision to write the letter. She reflected on the importance of prioritizing the emotional health of survivors in the midst of a movement that often draws attention to perpetrators.
"After #MeToo went viral, there should have been a massive step back to say, 'How did we get here?'" Burke told the Times. "How did we get to the place where you have millions of people who identify as survivors of sexual violence in this country and around the world? What allowed this to happen, and what do these people need?"
Those who feel inclined may also sign the letter, via a form at the bottom of the page. "Your sacrifice was not made in vain," it reads toward the end. "Like you did, we will continue to show up for ourselves and each other. We will bring all of ourselves — our pain, fear, and anger — and we will stand in front of power and we will tell the truth. Even if we shake: we will tell our stories."