Medications & 6 Other Things That May Lead To Dementia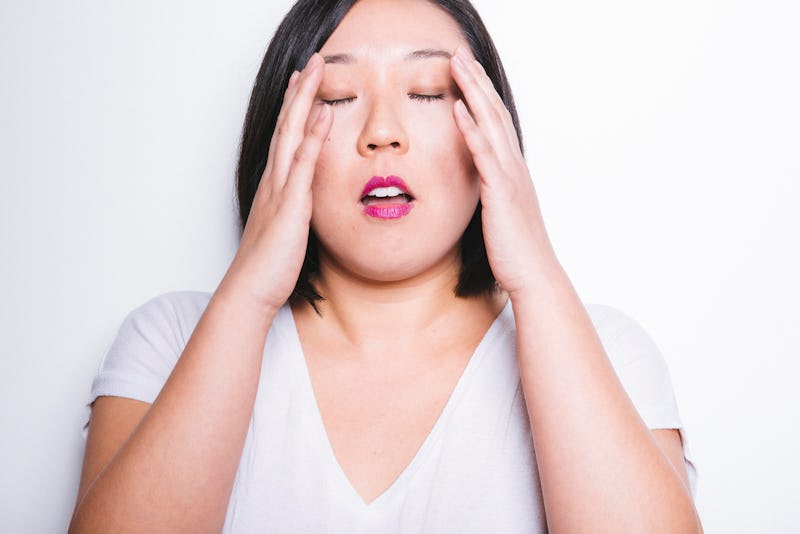 BDG Media, Inc.
When you're young and in good health, you don't spend much time worrying about how you can preserve your memory and prevent illness for the future. However, there are number of "innocent" habits that you didn't realize can lead to dementia, according to experts. Although they might seem like they have no relevance to developing dementia or other symptoms of this disease, some surprising things might actually put you at greater risk for loss of memory and and other brain functions down the line. Knowing what these seemingly innocuous habits are that can cause losses in mental abilities might help you decide if you want to tweak your routine to prevent any future illness.
"All the most common types of dementia are caused by degeneration of the neurons in the brain," Nicole Absar, M.D., medical director of the Senator William and Ellen Proxmire Neurocognitive Clinic at Integrace Copper Ridge, tells Bustle. "However, there are things we do in everyday life – including eating certain foods, taking certain medications, or using drugs or alcohol — that can increase a person's risk of dementia."
Although some cognitive decline is inevitable with age, keeping up with healthy habits can help lower your risk of getting dementia later in life. Here are seven seemingly innocent things that can actually lead to dementia, according to experts.