Meet The 'Batwoman' Cast Bringing The CW's Gotham To Life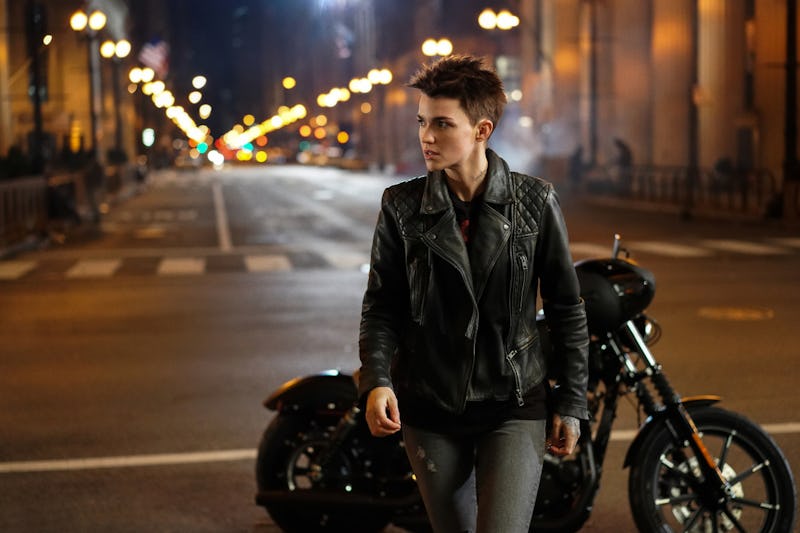 Ruby Rose as Kate Kane | Elizabeth Morris/The CW
Come Oct. 6, The CW will welcome a new show into the Arrowverse: Batwoman, which follows Bruce Wayne's cousin, Kate Kane, as she defends Gotham in his absence. That means a whole new slate of characters — and actors — to get to know. And while the star of the series is Orange Is the New Black breakout Ruby Rose, the rest of the Batwoman cast is mostly comprised of newcomers.
Kate Kane's world will be rounded out by a number of family members, friends, love interests — and, of course, plenty of enemies. But it's the absence of a character that actually brings her town: when the show picks up, Gotham is being terrorized by a new villain, and Batman is nowhere to be found. Enter Kate, who decides to break into Wayne Tower and tailor her cousin's Bruce suit to her specifications. It's unclear why he's missing or where he might be, but don't expect him to show up anytime soon; Batwoman is Kate's show.
"I think part of Kate's journey is not to just fill these abandoned shoes, but to find her home," executive producer Caroline Dries told CinemaBlend. "So, I think it's really important she has that time for all of us to spend with her and figure out what it means."
See which characters will be helping (and hurting) her along this journey of self-discovery — and get to know the actors portraying them.