Meghan Markle's Trooping The Colour Outfit Needs To Tick SO Many Royal Boxes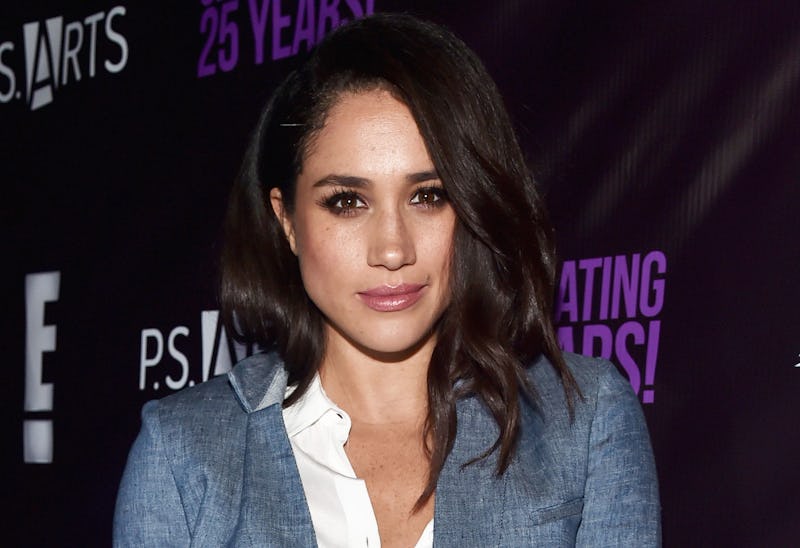 Alberto E. Rodriguez/Getty Images Entertainment/Getty Images
Have you had enough of Meghan Markle yet? No? Good, because the newly appointed Duchess of Sussex is set to make her first big debut as part of the royal family this weekend. On June 9, it's reported that the newlywed will be taking part in the Trooping The Colour parade to mark the Queen's birthday. All eyes will naturally be on her first post-honeymoon outfit with eagle-eyed viewers watching to see if she has broken or stuck to the royal fashion rules Markle is supposed to follow.
In May, the former Suits actress shocked the nation when she stepped out in a pair of nude tights. (Apparently, you can't label yourself a feminist if you bend to the wishes of the royal family.) As demonstrated by the Duchess of Cambridge, bare legs is a big no no in royal circles. So it's out with the body moisturiser and in with the sheer hosiery.
Come Saturday, there will be a number of other royal fashion rules that Markle will have to stick to in order to please the Queen as she travels in a carriage and stands on the balcony of Buckingham Palace. These will include strict rules about headgear, dress length, and even the colour of her nails.
Here are the strict royal fashion rules Markle's outfit must abide by at the 2018 Trooping The Colour parade.