17 Strange & Hilarious Fashion Rules The Royal Family Has To Follow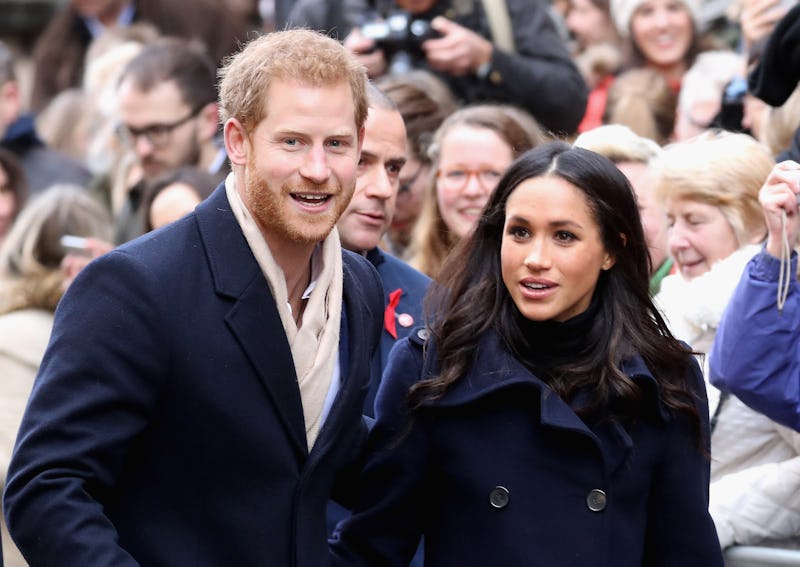 Chris Jackson/Getty Images Entertainment/Getty Images
With Meghan Markle joining the royal family by spring, there are so many questions running through people's heads. What will her wedding dress look like? Will her royal style stay true to her glamorous red carpet looks? And how quickly can we buy commemorative plates of her face?
While we have to wait to find the answers to these questions, one thing we can already clearly see is that Markle is well on her way to becoming a fashion icon, taking her place next to the likes of Princess Diana and Kate Middleton, Duchess of Cambridge. The coat she wore on her engagement crashed the retailer's website multiple times, and the handbag she wore during her first outing with Prince Harry sold out in 11 minutes flat. People are tripping over themselves to copy her style. But as she will start attending royal parties and official events, she just might have to tailor her look just a bit. You see, the royal family has to adhere to a strict set of fashion and beauty looks that have been etiquette and protocol for decades, if not centuries, before.
Some of them are common sense, others are a little quirky, and some are just downright funny. In an effort to brush up on these traditional decrees — and become an expert on why Markle begins to wear certain things and drop others — ahead are the royal fashion etiquette rules the family has to abide by.