Megyn Kelly Is Leaving Fox News—REPORT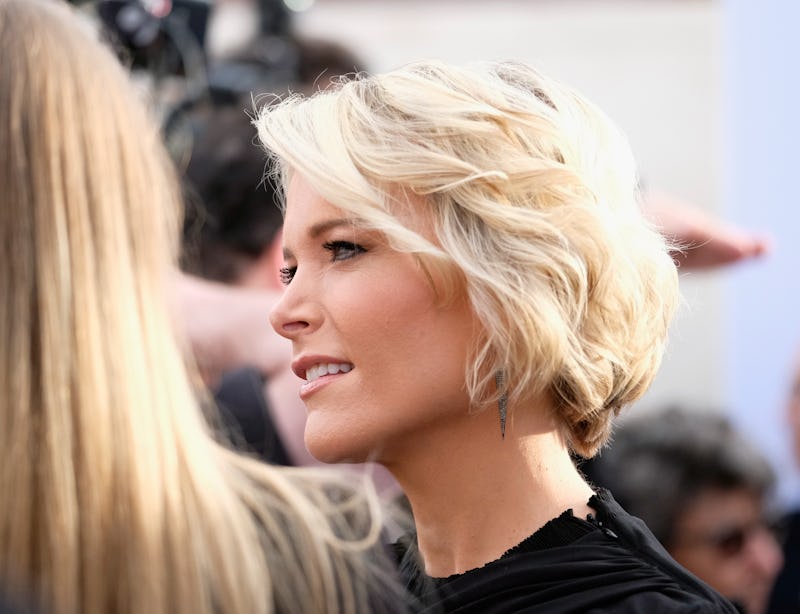 Frazer Harrison/Getty Images Entertainment/Getty Images
After what can only be described as a very tumultuous year at Fox News, Megyn Kelly is reportedly leaving the conservative network for NBC News, according to the New York Times. According to the publication, she will move far past her regular time slot with Fox News' The Kelly File and instead serve in a much broader role for NBC News. Her new position with the network will include hosting a one-hour daytime talk show, anchoring for an in-depth Sunday news show, and working the networks' regular political coverage, breaking news, and events.
The move may seem surprising, financially speaking, as Fox News had offered her a reported $20 million a year to stay on as one of their top two anchors. Rival networks, including NBC News, which sought to hire Kelly away from Fox plainly admitted that they would be unable to match the conservative media titan's proposed salary. Her official salary numbers with NBC News have yet to be released.
Yet for anyone who followed Kelly throughout the presidential election and its aftermath, during which she was repeatedly harassed by now-President-elect Trump with seemingly little support from the network, her decision to move on from Fox News appears more than appropriate.
Kelly discussed the harassment further in her recently released memoir Settle for More, in which she describes receiving death threats from Trump supporters following the president-elect's own attacks against her.
Additionally, she used her memoir to discuss allegations of sexual assault against Roger Ailes, founder of Fox News and its former CEO. Ailes stepped down from his position last year due to these accusations. Kelly added her voice to a growing chorus of women from the network who have accused Ailes of such disturbing conduct.
And though Kelly certainly isn't without her own problematic rhetoric, it seems that it many ways she had outgrown Fox's hard-line conservatism. This move to NBC News will hopefully be a way for Kelly to expand her already existing brand into something that may ultimately be more authentic to her journalistic integrity.
In any case, NBC News appears to be thrilled to have been the one to snatch the anchor up. In their statement regarding the move, they praise Kelly, saying: "Megyn is an exceptional journalist and news anchor, who has had an extraordinary career. She's demonstrated tremendous skill and poise, and we're lucky to have her."