The Spice Girls Just Visited Mel B In Hospital & Friendship Never Ends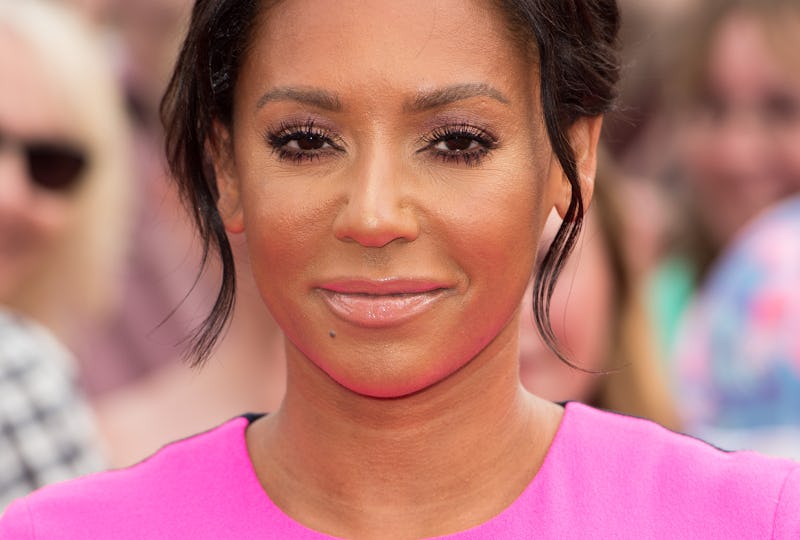 Ian Gavan/Getty Images Entertainment/Getty Images
In the countdown to the 2019 Spice Girls tour, the Spices need to stay bubble wrapped and protected at all costs. Becks is already down, and they can't afford to lose another member, I just won't have it. Touring is going to be strenuous enough as it is, so the girls need to remain in tip top shape, but some are finding that harder than others. In fact, one's just had some bad luck, as according to recent reports, Mel B has been hospitalised with broken ribs. Ouch.
As the Evening Standard reported on Mon, Dec. 10, Mel B aka Melanie Janine Brown was rushed to hospital in London sometime during the night of the ninth. She posted an Insta around 8 a.m. the following morning, thanking the staff who had taken care of her overnight, and confirmed that she had been "suffering 2 broken ribs," as well as "a severed right hand needing emergency care," both of which were remedied with a speedy "3 hr surgery."
Mel didn't say how she got these injuries (maybe she slipped up while singing "Wannabe" in the shower?), so I've reached out to her rep to find out. While it doesn't look likely that these injuries will stop her from touring, I've also asked for confirmation just so I can sleep better tonight. I'll let you know if and when I get that reply.
Don't be scared for Scary Spice, though. It seems like she's in good hands. The other Spices (sans Posh) visited her in hospital, and Mel posted another Insta of them all together around 2 p.m. the afternoon following her accident. "When your besties show up to hospital with hugs laughter and ALOT [sic] of love,ahhh I love my Spice Girls yipppeee #friendship #family #spicegirls," she wrote.
Mel was due in NYC this week to promote her memoir Brutally Honest, which came out on Nov. 27, according to The Sun. But, as she said in her first Insta post, she had to cancel the appearance. She's recently been kept super busy with signings across the UK, as Brutally Honest has proved to be a bit of a hit. It's a real nothing-held-back, and well, brutally honest account of some of Mel's darker days.
Across almost 400 pages, she reveals several big bombshells, including her suicide attempt, E! News reports. She begins the memoir right from her lowest point — four years ago, when she was 39 and living in Kensington, still trying to recover from her divorce from her husband and manager, Stephen Belafonte.
Mel alleged that her relationship with Belafonte was abusive in her memoir, The Sun reports. "Part of what the abuser does is they make you go out and play happy families and if you don't do that, then god forbid what you're going to go home to," she told Cosmopolitan on Dec, 7. As was reported on Good Morning Britain, Belafonte denies the allegations made in the book, with "new litigation" planned.