Comparing Melania's & Michelle's Christmas Decor Show Both Celebrated With Opulence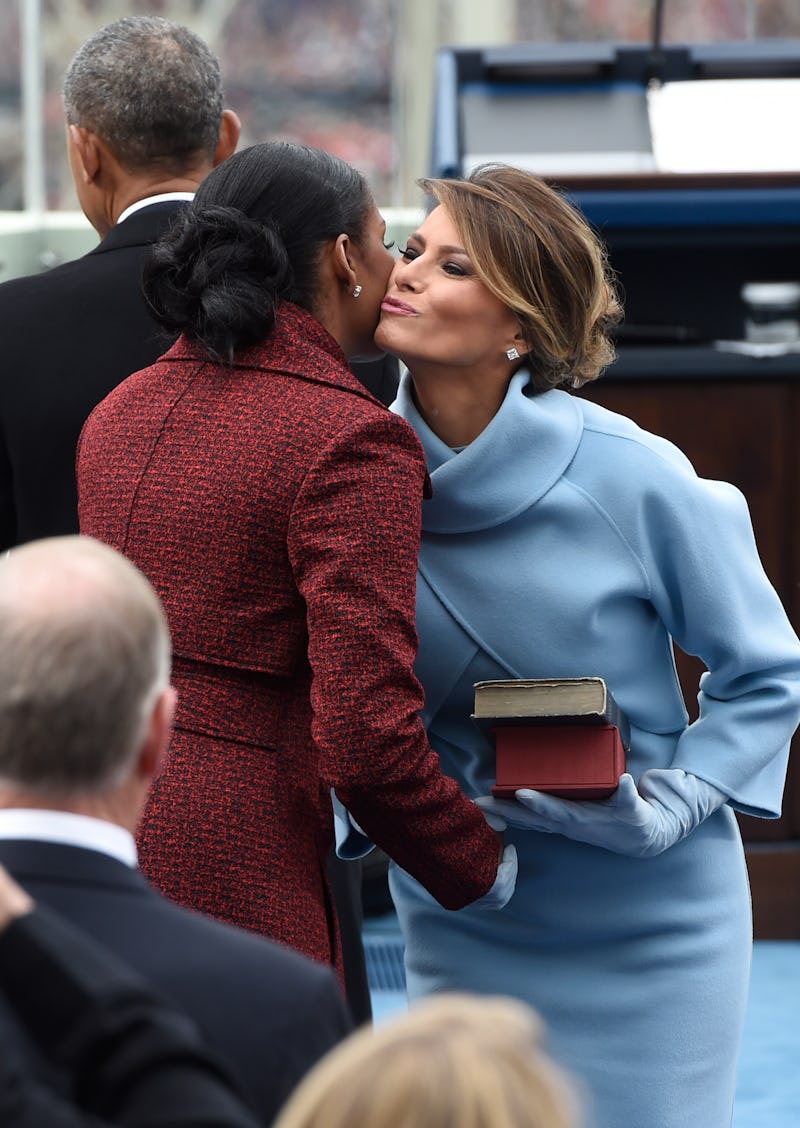 Pool/Getty Images News/Getty Images
What are the holidays if not a time to compare the traditions of those who came before us? That's especially true when it comes to presidential administrations. For example, comparing Melania Trump's Christmas decorations to Michelle Obama's reveals slightly different styles, but a similar taste for opulence. While Michelle had eight years' worth of choices, Melania has coordinated the decorations of the White House for two years. But Melania's husband has filed for re-election, so she could get eight chances, too.
The tradition of a White House Christmas tree started with President Benjamin Harris in 1889, according to The Washington Post, but previous presidents likely had trees before that. However, the tradition of the official White House Christmas tree in the Blue Room didn't take hold until 1912 when President William Taft's children set up a tree as a surprise for younger kids, according to the newspaper.
This year's Christmas tree — a 19-and-a-half-foot-tall Fraser fir — is from Newland, North Carolina, according to ABC News. The tree hadn't been trimmed in a few years, and selection officials loved the tree's "natural look," Mountain Top Fraser fir farm owner Larry Smith told The Charlotte Observer in November.