Melissa Hemsley's Easy Tips For Being Sustainable At Home & At Work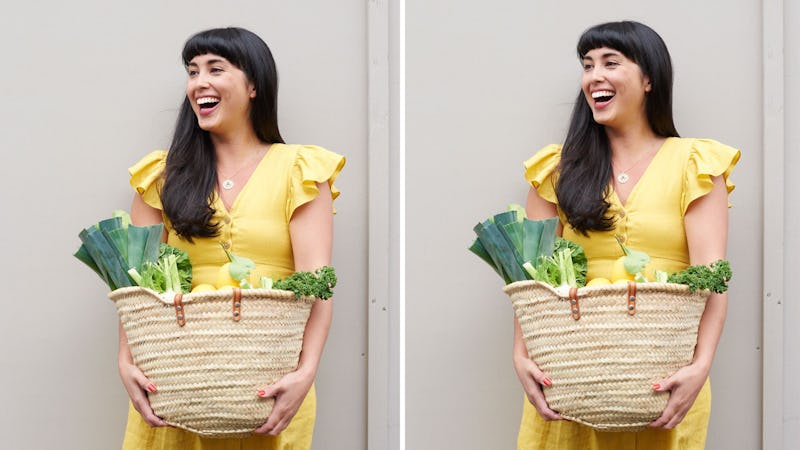 Melissa Hemsley is a cook, a podcaster, an author, and one half of the sister duo behind HEMSLEY + HEMSLEY — a London-based food business focussed on creating joyous, nutritious food for the body, mind, and spirit. Hemsley published her first solo book Eat Happy in Jan. 2018. Her current focus is sustainability, and she recently curated a guide to 30 of the UK's most sustainable restaurants. Here she explains to Bustle UK how to be sustainable at home and at work.
Keeping the daily conversation around sustainability going and growing is essential. The good news is that more and more people and businesses are acting on environmental concerns. Sustainable lifestyle choices and product options that were once the reserve of a few environmentally focused people are now becoming the norm for so many of us, and it's up to us all to drive change through our choices at home, and to ask for environmental changes to be implemented at work.
Sustainability isn't a stick we should be using to beat each other and ourselves with, but a positive action, which we can all do together. Below are five tips on how to best use your power as a consumer to help shape change, from your local supermarket, to your fridge, dinner table, and beyond.