'Gilmore Girls' Sookie & Michel Ended Up On Vacation Together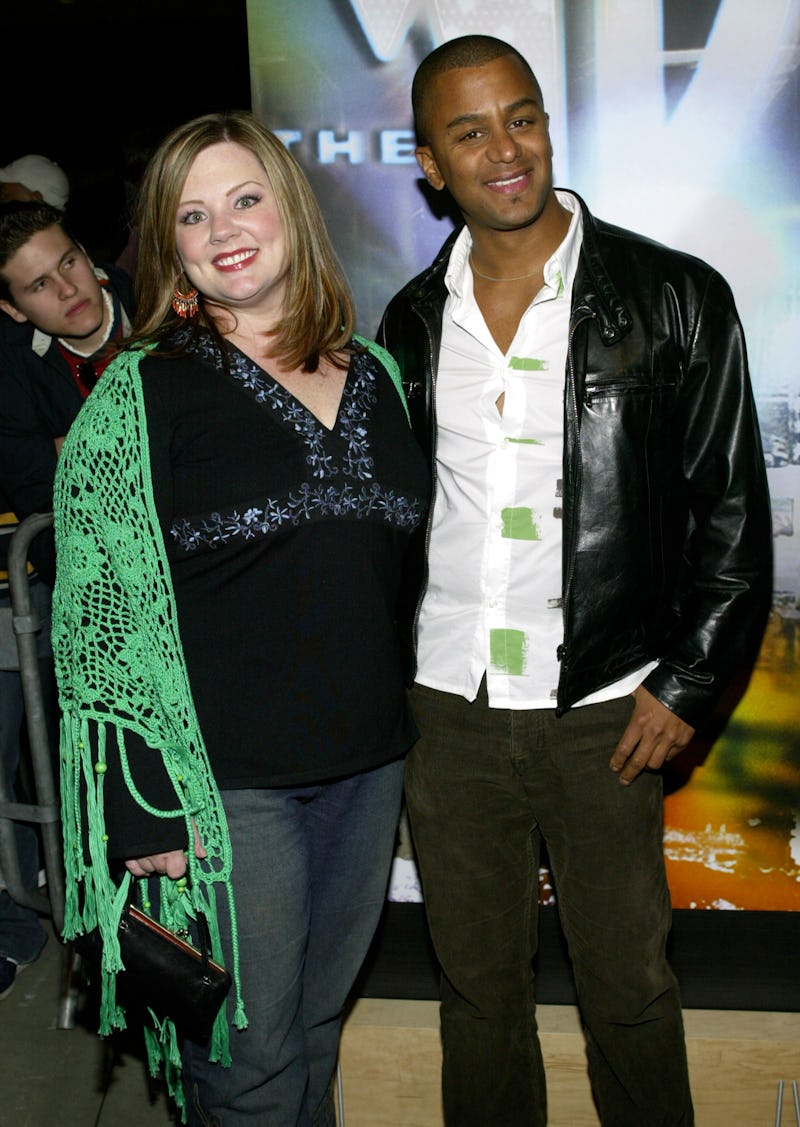 Frederick M. Brown/Getty Images Entertainment/Getty Images
Now this is a happy accident that will please Gilmore Girls fans. Yanic Truesdale and Melissa McCarthy are on vacation at the same place at the same exact time. What makes this so special is that it wasn't planned. "I love when this happens!" Truesdale wrote alongside an adorable selfie of himself and McCarthy chilling in a swimming pool he shared on Instagram Tuesday. "By coincidence, we both booked a vacation at the same time in Greece! #magicaltiming #bestvacations"
Seriously, what are the odds? It's unclear if they ran into each other in Greece or were in communication and then discovered they were both on vacation in the Mediterranean, but, either way, it's still amazing. Now that they know each other's whereabouts, one can only imagine the actors would spend some quality time together in Greece.
What makes this picture even more lovely is how genuinely ecstatic the former co-stars look. Truesdale and McCarthy are obviously having the time of the their lives in such a beautiful part of the world — and with one another. It's also great to know that they are so close in real life. When they aren't traveling the globe, they sometimes even meet up for dinner or support each other's projects, which is further proof of their geunine friendship.
Sookie and Michel, who McCarthy and Truesdale played respectively in Gilmore Girls, might not feel the same way as their acting counterparts if they ended up on vacation together, but it definitely would've been entertaining. As much as they argued, Sookie and Michel truly loved each other like family.
Truesdale's Greece vacation is turning into quite the Gilmore Girls affair. On Sunday, he posted an Instagram of himself reading Lauren Graham's book, Talking as Fast as I Can: From Gilmore Girls to Gilmore Girls (and Everything in Between). Next to the picture of himself, he wrote, "Catching up on my reading in Greece. At last a vacation! Proud of my friend Lauren for her funny and entertaining new book! #talentedactress #friendship #bestvacations"
He really knows how to take vacationing to the next level. Michel would probably applaud the actor's good taste in location, friends, and books.
Now let's keep those fingers crossed that Truesdale posts even more photos of himself and McCarthy from their gorgeous Greek trip.