These Are The Best Memes About Arya & Nymeria's 'GoT' Reunion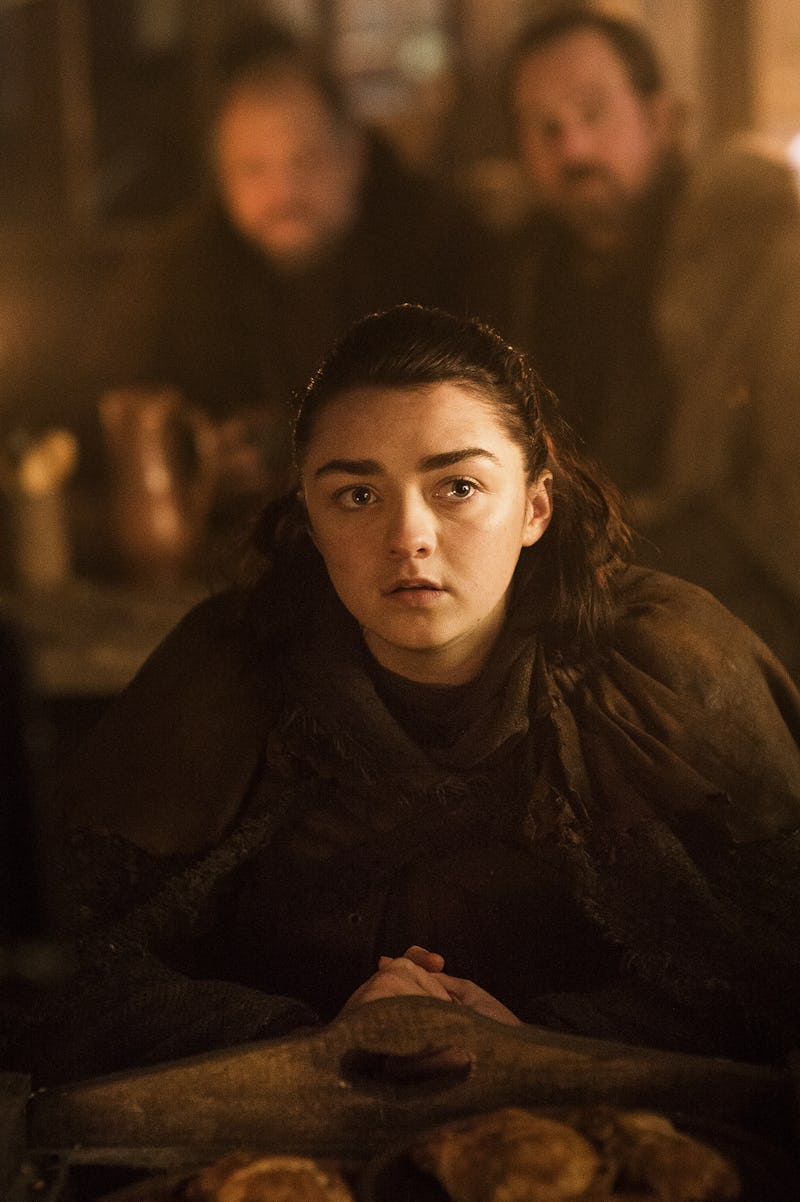 Helen Sloan/HBO
Rejection sucks. Whether your high school boyfriend "suddenly" decides at Thanksgiving freshman year of college that long-distance isn't working for him, that dream job never gave you a ring, or your family insists upon that cruise after you pitched a vacation idea that isn't lame — it's no fun being forgotten or left behind. That said, I can't imagine being rejected by a beloved pet, which is what happened when Nymeria left Arya on Game of Thrones. Naturally, the memes and tweets started rolling in.
Game of Thrones is one of the only shows that people watch week by week, as it airs. That makes the memes all the better, in my opinion. It truly feels like we're experiencing something together. Arya may or may not have encountered her direwolf in the woods, flocked by a pack of fierce regular wolves. How can you tell which wolf is dire? Nymeria is just a little bit bigger. That's really it. The leader looked just like Arya's puppy and seemed to recognize her — but the just turned her back on the little assassin and went her wolfy way. Bye!
Whether fans found the moment funny, or fitting considering the way Arya and Nymeria left things, here are some of the night's best memes.
Basically.
Can a direwolf fake texting to get out of an awkward situation?
It was a lot to handle, OK?!
That seemed like it might be the last time we see Nymeria on Game of Thrones, at least for a while, but I don't know. These hilarious memes, at the very least, have me wanting more.