How To Survive Mercury Retrograde AND Jupiter Retrograde Happening At The Same Time This Month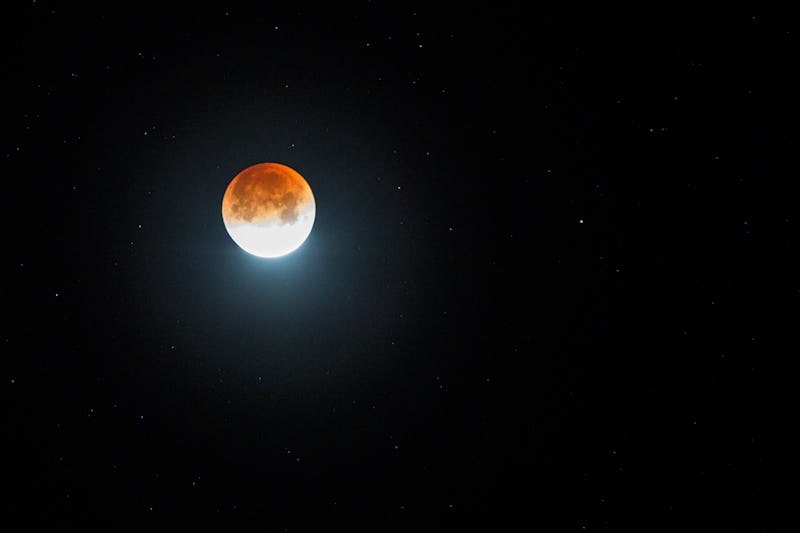 David McNew/Getty Images News/Getty Images
This may seem like a cruel double whammy the universe has bestowed upon our shoulders. Two retrogrades? At once? What does it all mean? And, will we be okay? If you haven't heard, Mercury retrograde and Jupiter retrograde are happening at the same time. But that doesn't mean you have to lock all the doors and stock up on canned beans to prepare for the end of communication as we know it. The remedy is all in how to prep.
Mercury turns retrograde a few times a year. In 2018 we'll see it turn direct three times. So, it's best to study up on how to prepare now. We all know that when Mercury turns on us communication can get muddied. Important e-mails don't send, airlines computer systems fail, our well intentioned Instagram captions are twisted. It's typically best to proceed with caution when it comes to communication during this phase.
Every year, whether you're aware to it or not, Jupiter also goes retrograde. And while Mercury eases up after a three-week stint, Jupiter drags on for four to five months. Yeah. It's a long time to wade in what feels like turbulent waters. But astrologists remain calm about these retrogrades, feeding us advice to get on their level, accept the retrogrades and turn lemons into lemonade.
Let's get our astrological calendar straight. Mercury will be retrograde from Mar. 23 to Apr. 15, according to the Farmer's Almanac. Jupiter, on the other hand, will be retrograde from Mar. 8 to Jul. 10, according to Astrology King. Basically, this large chunk of time to go from retrograde to retrograde means we can't just hang out and let it pass. We'll have to operate our daily lives under these retrograde planets. Thankfully, with a little knowledge, it won't be as bad as you might expect.
AstroStyle explains, "the prefix re- means to go back — and retrogrades are a time to polish up projects already in the works, or to dig up ones you've set aside. Retrogrades turn our attention to the past, and can actually be cosmic "grace periods" when we can finish all the things we've started or strengthen our plans, ensuring that we don't move forward on a shaky foundation." It's definitely something to meditate on. As the planets appear to be spinning backwards (spoiler alert: they're not — it's an illusion), it's a good time to whip out your journal and focus on making the past present. And then a part of your future.
It's advised that during Mercury retrograde, as it's the ruler of communication, to back up pictures and e-mails and important documents. Maybe steer clear of buying any new technological devices and if you have to sign a contract, read between lines. That is to say, read it over and over and over again so no details are lost in translation. As for Jupiter, AstroStyle suggests, "Slow down the risk-taking and evaluate before rushing ahead. Travel to an old favorite place. Pick up an abandoned entrepreneurial venture. Go back to school, finish a degree or certification." This is not the time to initiate a brand new game plan. Chances are, it won't go smoothly if you do.
Prepare to go back in time without the time machine when it comes to this Mercury and Jupiter retrograde overlap. If the vibes of retrograde get you feeling overwhelmed, you can and should take the time to meditate. You'll be able to settle any anxious emotions that have you feeling impulsive — an energy that these retrogrades can inspire. Relax back into retrograde, because, well, we have no choice.
We're always told to stay in the present, and that's true. But, now is the time to pick up your past and pick up what might have been left behind and deserves a re-evaluation for your life's current situation.