Michael B. Jordan's New Show Is Bringing Much-Needed Diversity To The Superhero Genre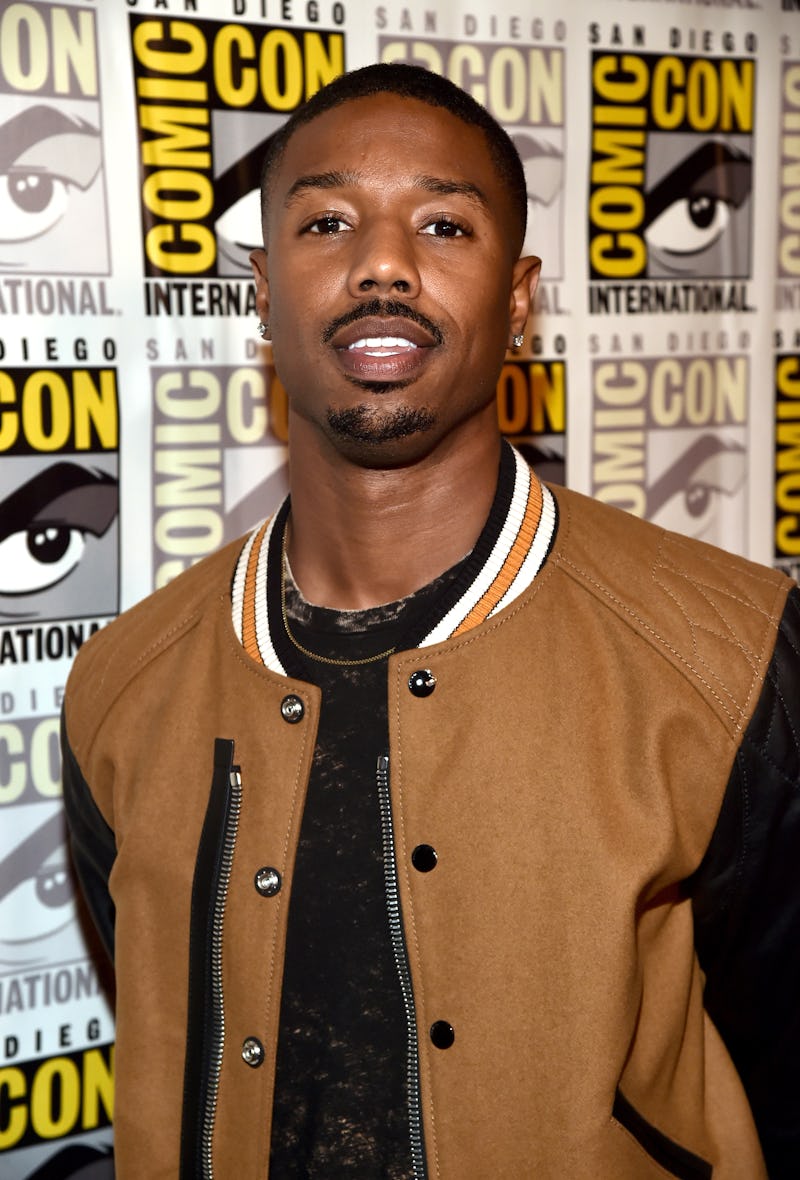 Alberto E. Rodriguez/Getty Images Entertainment/Getty Images
The mostly white and male-dominated history of comic books and superheroes has long demonstrated the need for a tale that offers more real-world representation when it comes to its cast and characters. Thanks to Netflix, Michael B. Jordan's new show Raising Dion will bring some of that much-needed diversity to the realm of super-heroism on the streaming platform.
Based on the short film and comic book of the same name from Dennis Liu, Hollywood Reporter announced that the 10-episode sci-fi, family drama will depict the supernatural abilities of a young, black male being raised by a single mother —which is certainly a labor of heroic proportions in itself.
According to the synopsis from THR, recently widowed New Yorker Nicole Reese recognizes the magical talents of her 7-year-old son Dion shortly after the death of her husband Mark, who will be played by Jordan in the Netflix adaptation. She works tirelessly along with Mark's best friend, Pat, to give the young boy a normal childhood, while attempting to keep his metaphysical gifts a secret from the outside world, who swarm in to probe the source of his newfound abilities. A snippet of the short film, which the show will be based on, provides more insight into the intriguing storyline.
Although a release date has yet to be divulged, Carol Barbee is slated to serve as showrunner and has reportedly already written the series' first episode, according to THR. Barbee, Jordan, and Liu will also serve as executive producers alongside Charles D. King, Kim Roth, Poppy Hanks, Michael Green, and Kenny Goodman.
Liu, the creator of the Raising Dion franchise, gave details on the origin of the project, explaining to TVLine,
"I started this project many years ago because I wanted to see more diverse representation on film and television and I'm excited to partner with Netflix, who I know shares that commitment. More than ever, we need more stories told from different points of view and my hope with 'Raising Dion' is to create a cinematic experience for all families that will lift your spirits and make you laugh and cry."
THR indicates that the production for Raising Dion has been in the works for some time now. Mention of the series began back in April 2016, with Liu shopping the project with an entirely different production team. After a series of events threatened to delay its progress, the show resumed motion last November with Jordan signing on to the project in early 2017.
It seems that the new series is totally on-brand for Netflix and its recent commitment to inclusivity within its original programming. Vice indicated that the streaming giant has pledged to make diversity its top priority moving into the future. Vice President of Originals, Cindy Holland, expressed excitement over the latest addition to the Netflix family in a statement. She explained,
"We haven't seen this type of superhero story before — an origin myth full of imagination, wonder, and adventure, all grounded in the experiences of a modern single mother. Michael B. Jordan is an exciting and dynamic talent, and I'm excited to see him, Macro, Carol and the team translate Dennis' unique vision to television."
It's certainly refreshing to finally have a superhero tale with a storyline that will, indeed, feel relatable to the hearts and minds of many. Judging by the preceding comic book and short film, Raising Dion may finally help to fill the void for young children who suffer from a lack of proper representation of themselves in television and film.
And while the stories of Superman, Batman, and Spider-Man will, undoubtedly, remain relevant for many years down the line, it's worth noting that it's just as important that diverse characters, such as Dion, are also given an opportunity to save the day.