Bloomberg Offers $15 Million Donation To Paris Climate Agreement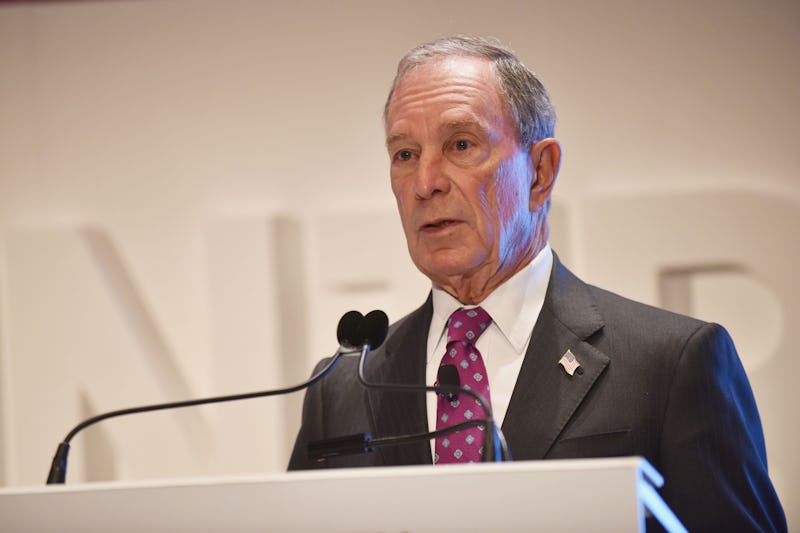 Bryan Bedder/Getty Images Entertainment/Getty Images
Following Donald Trump's decision on Thursday to withdraw the United States from the Paris climate agreement, billionaire philanthropist Michael Bloomberg offered to bankroll the Paris climate deal. In fact, the former New York City mayor wants to donate up to $15 million — the amount of money that the United Nations risks losing as a result of Trump's decision.
If Bloomberg Philanthropies and its partners make this donation, they will effectively be making up for the United States' share of funding for the agreement. According to Agence France Presse, the money would go toward supporting the operations of the U.N. Framework Convention on Climate Change Executive Secretariat, which is the Paris agreement's coordinating agency. In a statement issued on Thursday, Bloomberg Philanthropies stated that the proposed donation would, among other things, "help countries implement their commitments under the 2015 Paris agreement on climate change."
Bloomberg, a U.N. climate change envoy, is openly defying Trump's decision — and he is not alone. Many other mayors and local political leaders have joined him in verbalizing their continued commitment to the Paris agreement, making it clear that they do not agree with the president.
"Americans are not walking away from the Paris Climate Agreement," Bloomberg said on Thursday. "Just the opposite — we are forging ahead."
Bloomberg's offer to donate such a large sum of money to combat climate change is not entirely surprising. His belief — which he conveyed in a draft letter to U.N. Secretary-General António Guterres — is that "non-national" or "non-state" actors can achieve the 2025 U.S. emissions reduction target on their own, without the assistance of the federal government. He wrote in the letter that non-state actors will work to uphold the Paris agreement even if the Trump administration does not:
While the executive branch of the U.S. government speaks on behalf of our nation in matters of foreign affairs, it does not determine many aspects of whether and how the United States takes action on climate change. The bulk of the decisions which drive U.S. climate action in the aggregate are made by cities, states, businesses, and civil society. Collectively, these actors remain committed to the Paris accord.
Bloomberg is not the only business leader to oppose Trump's decision, either. Disney CEO Robert Iger and Tesla CEO Elon Musk both left the president's advisory council after the announcement, and companies like Google and Shell have criticized the decision. As the leader of one of the biggest carbon polluters in the world, Trump's decision is a significant one, but the pushback he has already faced across the political spectrum coupled with Bloomberg's impending donation will hopefully assure that the Paris agreement has some success nevertheless.