Michael Clifford Goes Public With His Relationship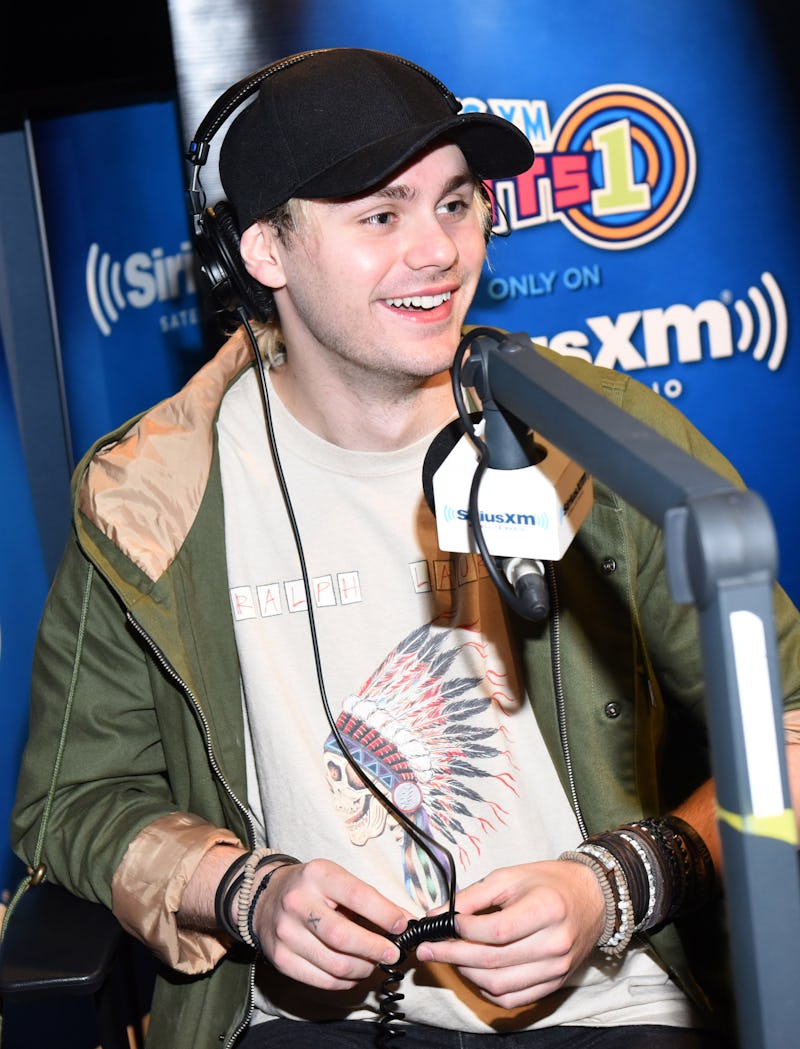 Vivien Killilea/Getty Images Entertainment/Getty Images
I imagine it is not easy to be the love interest of a celebrity, particularly a celebrity who is one-fourth of a young pop-punk band with a predominately female fan base. TBH, saying "I imagine" sounds a lot like I've actually taken the time to think about this extensively, which is hilarious because of course I have. I may be laughing at my own ridiculousness here, but I'm also genuinely happy for Michael Clifford and Crystal Leigh, who finally went public with their relationship on Instagram this week. And guys, the feels are real with these two.
While all I really want to do right now is make a reference to the fact that the 5 Seconds of Summer guitarist no longer has a "Jet Black Heart" (dad joke of the century right there), I will try and refrain and instead focus on Clifford and Leigh being so honest and open about their relationship with fans and the public. Their candidness — and admitted apprehension about sharing this side of their lives with people — is part of what truly makes the pair a sweet couple. They're real. And they are really, really happy together. Social media evidence below:
"I've kept these moments private for quite some time, absolutely terrified of sharing the most special part of my life," Leigh captioned a truly stunning sunset shot of her and Clifford cuddling and lounging in an infinity pool. "This is my first attempt at coming out of my shell, please go easy on me🐢. There's an incredible amount of love here, and I can only hope you feel it too❤"
There's much to be said about the model's approach to the reveal: She's coming from a place of vulnerability, but a place of genuine truth as well. She's letting the fan base know that she and Clifford are a couple, and they are blissfully happy at that — but still, by putting that part of their lives on display leaves her, specifically, a giant target for cyberbullying (just ask Luke Hemmings' girlfriend, Arzaylea). It's an important reminder that these "band girlfriends" are people too, scared as anything of being thrust into the public eye, but also wanting to be able to post about their happiness and love life — as they should be.
The sweet shot comes just days after Clifford announced the relationship for the first time ever on social media, posting a video of the two kissing on New Year's Eve.
"I know I'm late, but happy new year everyone. especially to my love @crystalleigh for making 2016 infinitely better than I thought it would be," he wrote. "here's to much greener pastures in 2017, and much less awkward hand motions. (you know I'm bad at this) ❤️✌" OK, bye @ this cuteness. Just get out of here with this level of adorable.
2017, man. I say yes to them for bravery, yes for openness, and yes for these two feeling comfortable enough to share their happiness with the world. They deserve it!