Michael Cohen's Testimony Produced Some Grade-A Memes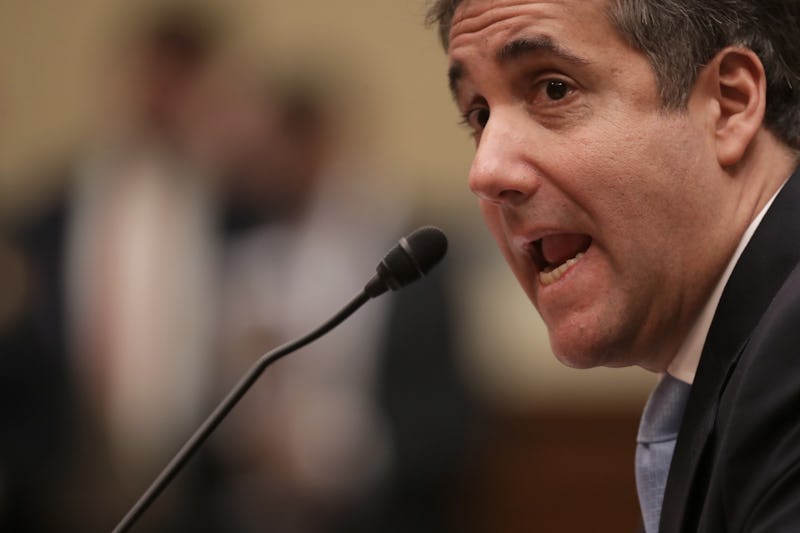 Chip Somodevilla/Getty Images News/Getty Images
Wednesday was a big day on Capitol Hill. Michael Cohen, President Donald Trump's former attorney, testified about his dealings for and relationship with the president before the House Oversight and Reform Committee. It was a tense hearing, and its significance was underscored by the memes and tweets about Cohen's testimony that added some levity to the situation.
The testimony included many eyebrow-raising claims from Cohen. Not one to stay silent, hours before the hearing began on Wednesday, Trump tweeted, "Michael Cohen was one of many lawyers who represented me (unfortunately). He had other clients also. He was just disbarred by the State Supreme Court for lying and fraud. He did bad things unrelated to Trump. He is lying in order to reduce his prison time. Using Crooked's lawyer!"
In his opening statement, Cohen accused Trump of violating several laws before and after he became the president. Cohen's statement read, "I am providing a copy of a $35,000 check that President Trump personally signed from his personal bank account on August 1, 2017 — when he was President of the United States — pursuant to the cover-up, which was the basis of my guilty plea, to reimburse me — the word used by Mr. Trump's TV lawyer — for the illegal hush money I paid on his behalf." Trump has steadfastly denied that he had ever broke the laws that Cohen claimed he did.
Amid all of the drama, some Twitter users couldn't help but share some memes for a good laugh.