The True Crime Book Everyone Is Obsessed With Right Now Is Coming To HBO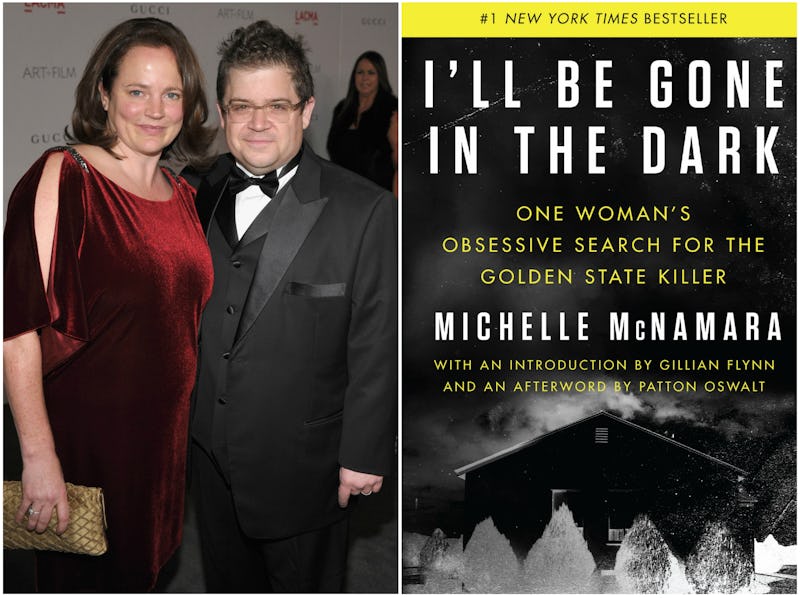 John Shearer/Getty Images Entertainment/Getty Images; Harper Collins
If you're a fan of Michelle McNamara's I'll Be Gone in the Dark, you're about to get some very good news: The rights to the book have been acquired by HBO, who are reportedly planning to turn it into a docuseries that will definitely add a new level of interest to the fascinating saga. McNamara's book, which first made headlines after the author's unexpected and untimely death, is an meticulous exploration of The Golden State Killer.
For those unaware, for more than ten years, a mysterious and violent predator committed 50 sexual assaults in Northern California before moving south, where he is believed to have murdered at least 10 people. Then he disappeared. He's eluded capture by multiple police forces and some of the best detectives in the area ever since. Three decades later, McNamara embarked on a mission to find him. A mix of memoir (McNamara explores the effect the unsolved murders had on her own life) and true crime investigation, I'll Be Gone in the Dark became an instant bestseller, debuting at No. 1 on the New York Times charts earlier this year.
Although McNamara, the late wife of Patton Oswalt, was in the midst of writing I'll Be Gone in the Dark when she tragically died in her sleep in 2016, the book was completed by McNamara's lead researcher Paul Haynes and a close colleague, Billy Jensen — with an introduction written by Gone Girl author Gillian Flynn and an afterword penned by Oswalt. Since its release, the book has been widely celebrated for being a masterpiece of the true crime genre, only adding to its current cultural import and interest. And now HBO is taking full advantage of that fact by developing a series on the subject.
I'll Be Gone In The Dark by Michelle McNamara, $16.79, Amazon
"HBO taking on this story will advance the passionate pursuit that Michelle shared with dozens of men and women in law enforcement — to solve the mystery of one of California's most notorious serial killers," Oswalt said in a statement published by EW.
Of course, it remains to be seen whether the series will truly help bring The Golden State Killer to justice, but it's sure to be a thrilling addition to McNamara's intensely researched book. No news yet on when the series will be hitting the small screen, but from the sounds of it, it's sure to be a favorite of true crime fans everywhere. Just make sure you watch it with all the lights on.