Michelle Williams Shared A Super Honest Message About Her Depression That's Worth A Read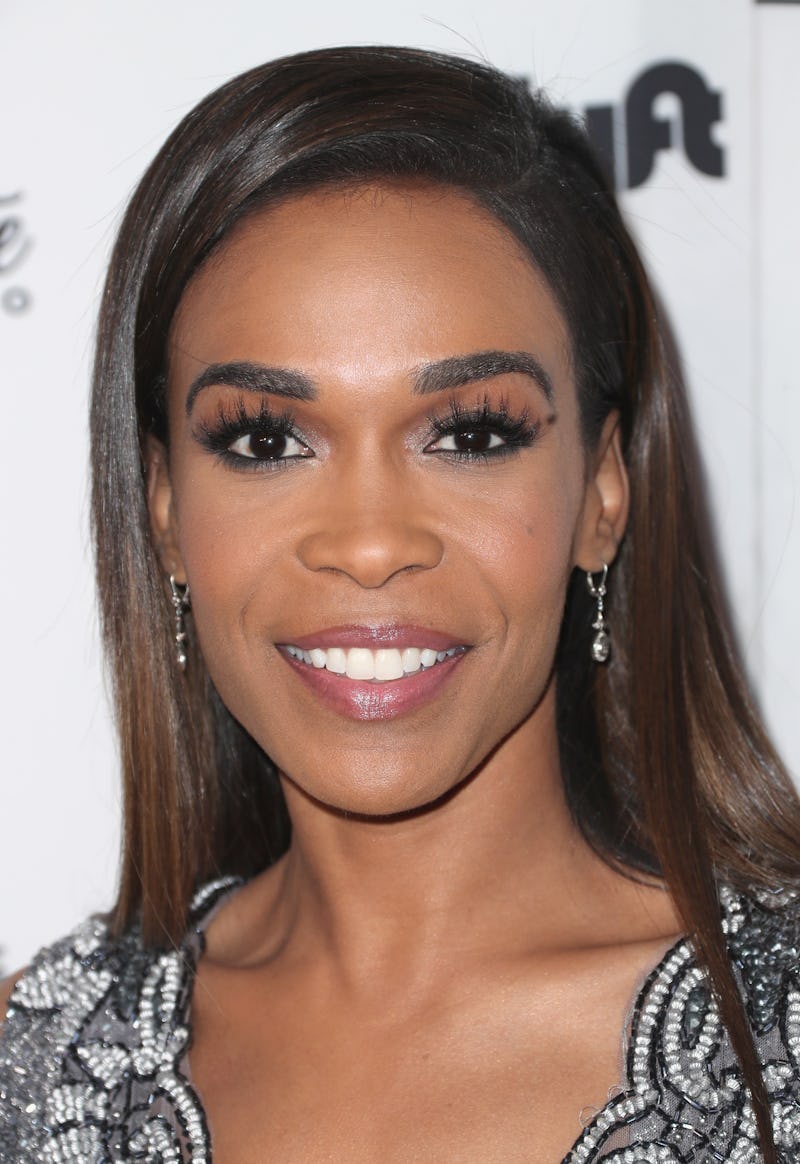 Frederick M. Brown/Getty Images Entertainment/Getty Images
Michelle Williams has been very open and honest about her mental health recently on social media. As E! News reported, Destiny's Child's Michelle Williams discussed her battle with depression on Instagram over the weekend, and thanked her fans in the process. Her moving post served as her most in-depth update yet after news broke in mid-July that she had checked herself into a mental health facility, per TMZ.
In the post, Williams started off by thanking all of her fans for their love and support. She continued to write that those closest to her have been right by her side, "My family, friends and fiancé have been AWESOME!" The singer then went on to say that she didn't originally want to come forward so publicly about her struggle, but now that it is public, she has an "even BIGGER commitment" to spreading awareness about mental health issues.
"So many people are suffering, hurting, hopeless, lost, and don't see a way out but there is," she wrote. She then gave some advice to her followers:
"Take one step at a time! Don't overwhelm yourself. If you can just get up out of bed and brush your teeth and shower.....DO IT. For people dealing with depression , that is a HUGE step."
Not only did her post serve as an update on her well-being and offer some uplifting advice, but she also managed to throw in an anecdote in the post too. Williams received some love and support from none other than Beyoncé's mom, Tina Lawson, as she recounted. "Oh......Miss Tina cooked a HUGE meal for me the other night too, I just wanted to make y'all jealous!" Mission accomplished, Williams.
The singer previously opened up about her battle with depression around the time that it was reported she entered a mental health facility in order to focus on her own well-being. She shared a message with her followers on Instagram on July 17, where she wrote about her dedication to bringing awareness to mental health issues and "empowering people to recognize when it's time to seek help." Williams explained it was time for her to listen to her own advice and that she was seeing a team of healthcare professionals for her depression.
Ever since she came forward with this story, she's received an outpouring of support from family, friends, and fans alike. Lawson commented on her Instagram post, "Michelle My Belle, I 'm so proud of you!" Similarly, according to E! News, Solange Knowles also commented and wrote, "Love u so Michelle ! really proud of you. Sending u all the love in the world."
Williams first opened up about her depression in 2013 in an interview with the Associated Press. She told the publication (obtained via People), "I've dealt with depression. I had to choose to get out of bed and do whatever I needed to do to be happy." She then discussed how important it is to seek help if you need it, "Go see a professional so that they can assess you. It's okay if you're going through something. Depression is not okay, but it is okay to go get help."
As she mentioned in her two most recent Instagram posts, and as evidenced in her comments from back in 2013, Williams has always been dedicated to increasing awareness for mental health issues. And it's so inspiring to see that same dedication even now as she opens up about how depression has affected her personally.
If you or someone you know are experiencing suicidal thoughts, call 911, or call the National Suicide Prevention Hotline at 1-800-273-8255.