Miley Gives Liam Hemsworth A Sweet B-Day Message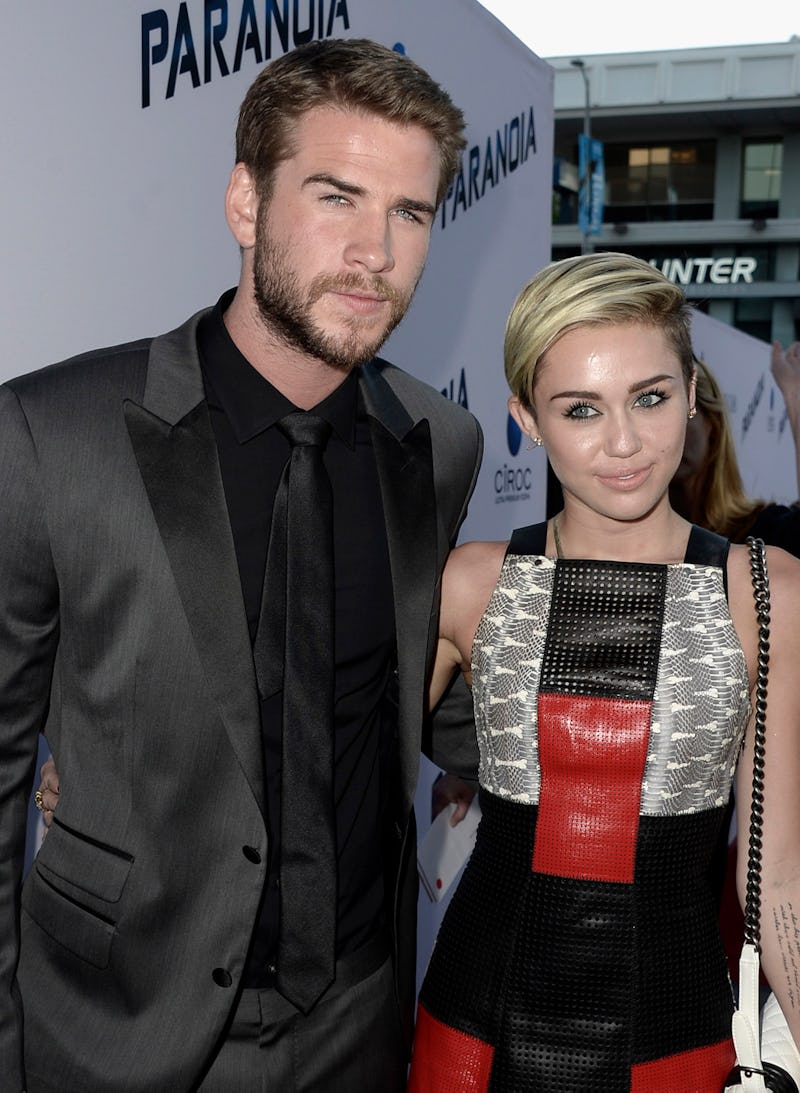 Kevin Winter/Getty Images Entertainment/Getty Images
I'm not one for grand, romantic gestures but dammit, when they're done correctly and sincerely, they can actually be pretty great. Especially, when it comes from someone who isn't especially mushy. Case in point, Miley Cyrus posted an Instagram for Liam Hemsworth's birthday, and it'll totally tug at your heartstrings because it isn't trite or obligatory. It's just... sweet.
Besides, it's not like Cyrus and Hemsworth are social media over-sharers when it comes to their relationship. Sure, they post pictures with one another, but it's not the only thing they post about. And, when they do post about each other, it's always heartfelt, unlike that couple you know in real life who-shall-not-be-named. *Cough* Anyway... Hemsworth's birthday shout-out.
In the caption of a pic of the two of them, the singer wrote,
Happiest birthday EVER to my favorite being EVER EVER EVER! You have been my best friend since the day we met..... I am beyond lucky to share sooooo animals with you!!! 🐷🦄🐶😻🐣 I love you @liamhemsworth.
See? I told you. Totally endearing. There's just something about someone telling their significant other that they are their "best friend" that kills me. Especially when the subject is Liam Hemsworth, because, uh, have you seen him lately? He's a damn dreamboat and it's nice to have his girlfriend assuring us that his good looks match his heart.
Sure, it's not a PDA-filled pose or a Shakespearean sonnet, but it doesn't have to be. Somehow, the informality and sentimentality of the post it makes it way better in the scheme of things. This picture and caption is just so "them" that it feels super romantic. The two don't care what other people think of them and their unconventional style; they're way more concerned about enjoying themselves and each other. Especially when celebrating one of their days of birth.