Millie Bobby Brown Says Shaving Her Head Was The Most Empowering Moment Of Her Life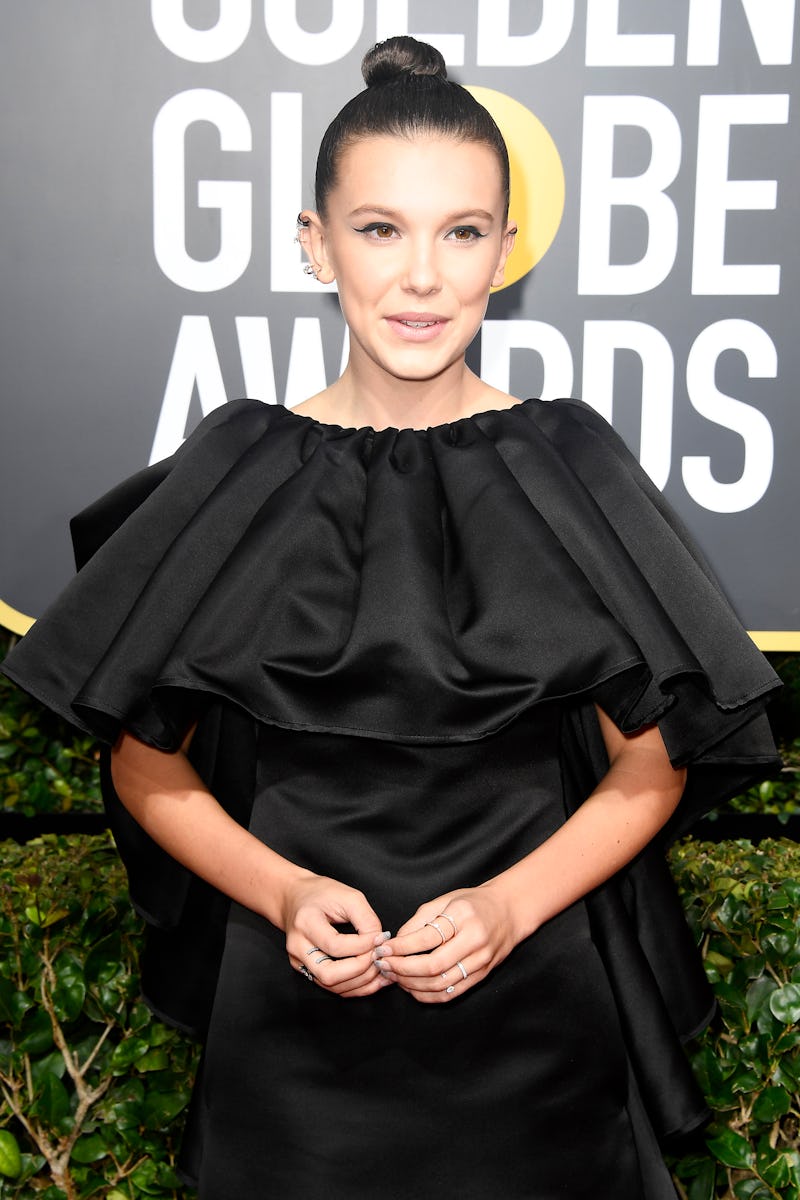 Frazer Harrison/Getty Images Entertainment/Getty Images
Stranger Things may constantly be changing your plans with each new season released, but it's also changing lives. Truly. According to her tweet, Milly Bobby Brown misses her shaved head and the reason why is inspiring. Be warned, you might just get the urge to buzz all your hair off too.
The first time most of the world saw Brown, she was standing in a hospital gown with a shaved head in Stranger Things. While the initial impression was of a character that she was playing on-screen, the hairstyle became an iconic look in real life as well. Brown has since grown out her locks to continue the story of her on-screen character, but she recently shared with her fans how much she missed the look.
"The day I shaved my head was the most empowering moment of my whole life," Brown's tweet says. "The last strand of hair cut off was the moment my whole face was on show and I couldn't hide behind my hair like I used to. As I looked in the mirror I realized I had one job to do. Inspire."
Just from one tweet, people were responding to the thread saying that the felts the exact same way when they shaved their heads. Others said that they had been wanting to shave their head for years. Of course, there were multiple others that said they would never do that, either.
But the conversation gets a little somber when we talk about people who don't have a choice but to shave their heads, whether this comes as a side effect from radiation treatment for cancer or alopecia, a disease that stops the growth of hair. Brown had a choice in the matter, but her reflection on her hair style goes deeper than just about vanity.
"You don't need hair to be beautiful. You are beautiful with or without. I learnt that too x," a previous tweet reads.
There's a good chance that fans won't be seeing Brown with a shaved head any time soon though. She cut off her locks for the first season of Stranger Things, and the second season shows her with with short, but not shaved hair.
Brown has showed her hair progression in real life, too. People were stunned to see how fast her hair had grown at the 2017 Stranger Things premiere, despite having never hid the look from the public eye. Some even thought that her long hair might be fake, although it was not.
The actress might only be 13-years-old, but she learned some big lesson having shaved her head at such a young age. Who knows, there could even be a time in her life where she decides to go back to bald.