Milo Ventimiglia Treats His 'This Is Us' Co-stars Like Family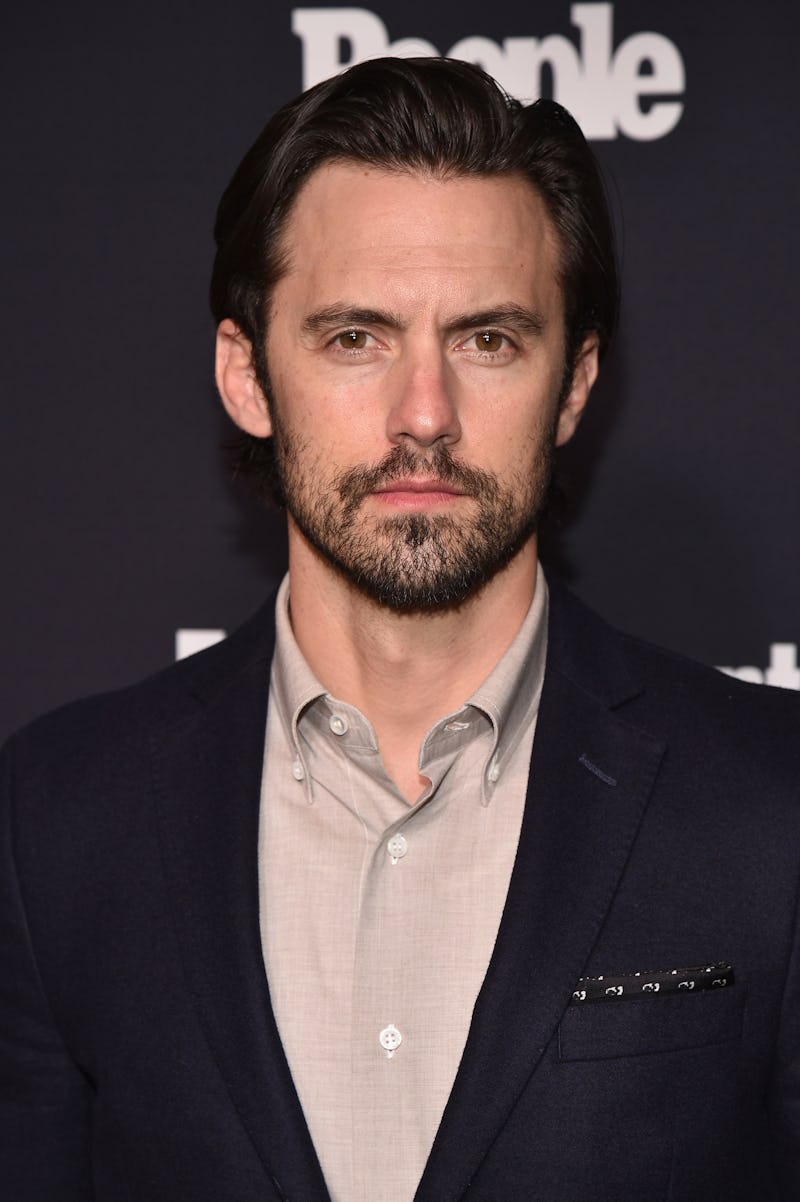 Bryan Bedder/Getty Images Entertainment/Getty Images
By now you've probably laughed and cried watching Milo Ventimiglia navigate marriage and fatherhood as Jack Pearson on This Is Us. Whether he's saving Kate from body-shamers or offering Randall another bit of life-changing, inspirational advice, his on-screen character is like the father we all wish we had. Ventimiglia doesn't have children of his own, but the actor revealed in an in-depth interview with Yahoo that he basically treats his younger co-stars like family, thus proving that he's not just a great father figure on television.
Just ahead of Emmy nominations, Milo Ventimiglia sat down with Yahoo to discuss his role on NBC's breakout hit series, This Is Us. During the interview, the 39-year-old actor sang the praises of the three child actors who play his on-screen children Mackenzie Hancsicsak as Kate, Lonnie Chavis as Randall, and Parker Bates as Kevin.
"I'm the luckiest guy in the world getting to work with all those wonderful young actors," he told Yahoo. "They've got such heart, such passion."
Ventimiglia went on to open up about his attempts at creating a "fun atmosphere" during filming, playing around with his younger co-stars between takes, bringing them interesting gifts, and even helping them with their homework.
"I try to create this fun atmosphere. I've made myself available like one of their parents. Like, 'Hey, if you need anything let me know,'" he said. He later jokingly added, "I'm not going to give [them] an allowance."
As the patriarch of the Pearson family, it goes without saying that Jack is fan favorite mainly because how often we see him acting like the hero for his family. He and Rebecca (Mandy Moore) are both like the glue that keeps things from falling apart, so it doesn't really come as a surprise that he acts like as much of a father to his co-stars off-screen as he does while filming.
Read Milo Ventimiglia's full interview with Yahoo here.