Milo Ventimiglia Gushes About Mandy Moore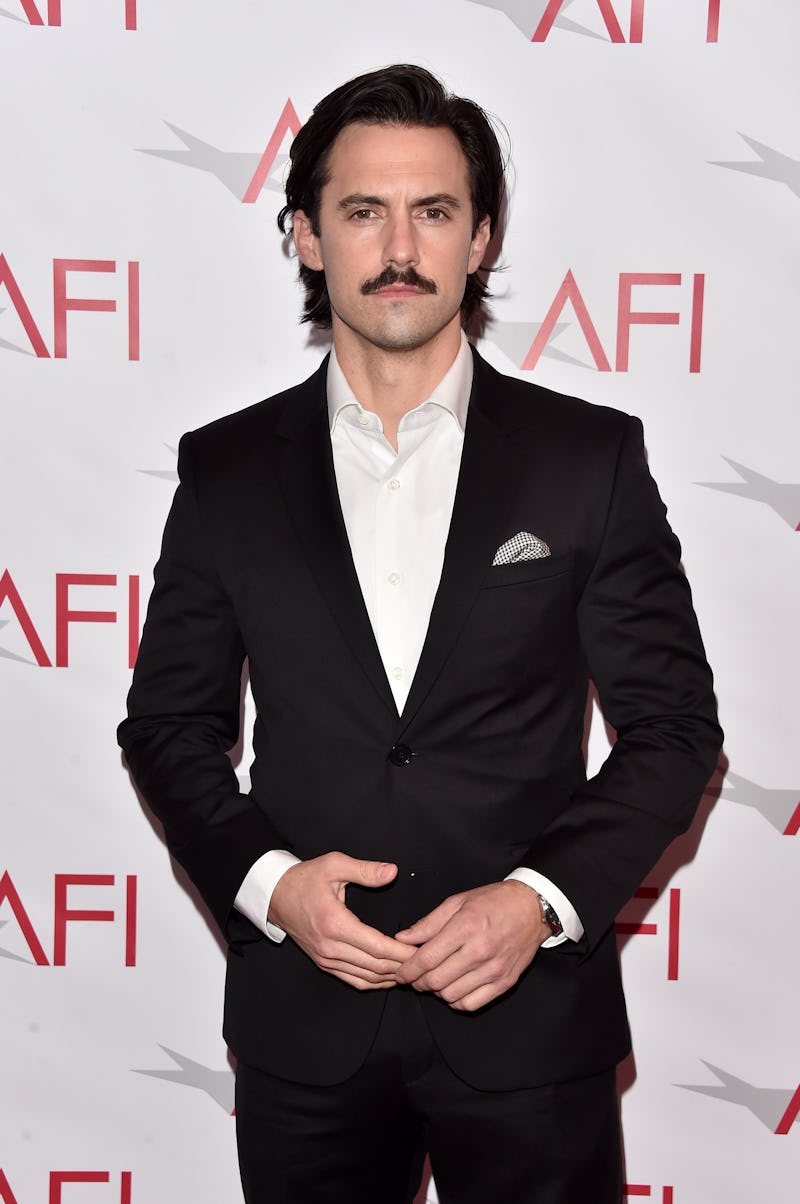 Alberto E. Rodriguez/Getty Images Entertainment/Getty Images
I'm a very, very devoted This Is Us fan, so imagine my sheer delight when I found out that the Pearson family loves each other just as much off-screen as they do on the NBC series. On the 2017 Golden Globes red carpet, Jack actor Milo Ventimiglia had a conversation with Ryan Seacrest in which Ventimiglia gushed about Mandy Moore, who plays Rebecca, Jack's wife. It was the cutest thing ever, and my heart couldn't handle it.
When Ventimiglia heard that Moore said he was the best on-screen kiss she ever had, he acted with his usual amount of humility and handsomeness (seriously, his mustache really does stuff to me, you guys). The actor said that she was probably only saying that because he is the one she is currently kissing on television (like how you say your current love is always your best love).
As if that wasn't cute enough already, he then proceeded to talk about how much he loves working with Moore and how well they get along, and it all made me want to abandon my Golden Globes viewing and watch all of this season of This Is Us on demand. Sorry, Jess and Rory shippers — my favorite on-screen relationship for Ventimiglia is Rebecca and Jack, no matter what may come down the line.
Other parts of Ventimiglia's conversation with Seacrest? Salad! Yes, really, they talked about salad for at least two minutes. Seacrest said that he knew that Ventimiglia was quite the cook for himself, and Ventimiglia admitted that he whips up a mean salad with all sorts of salts and vinegars. Then, both men agreed on the merits of "cool, crisp" lettuce. Yes, this happened on the red carpet, and I nearly died, not because I love salad, but because I love Milo Ventimiglia talking about salad. And Mandy Moore.
Basically, I love Milo Ventimiglia talking about anything, and considering that he'll be back on screen soon to present during the Golden Globes, it should be a great night.