Radio 1 Host Mollie King's 2019 Summer Playlist Is Full Of Absolute Bangers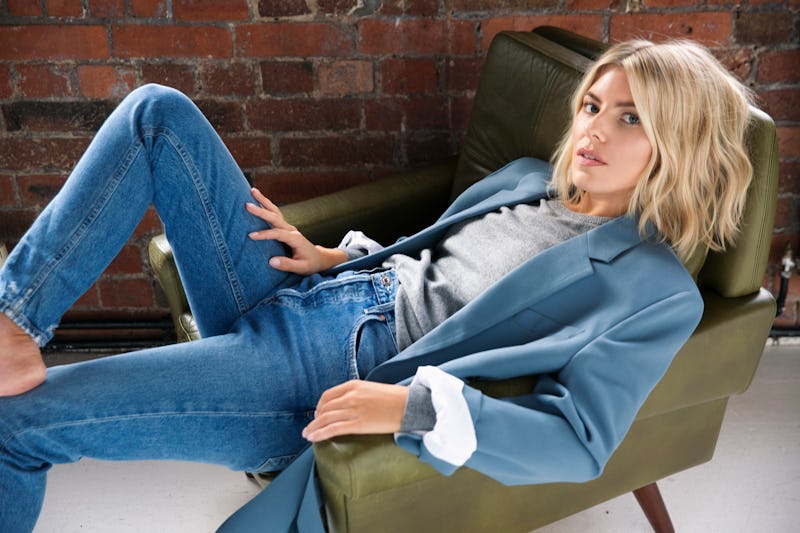 Courtesy of Molly King
Mollie King has reinvented herself from The Saturdays pop singer to Strictly Come Dancing Star, and now to beloved Radio 1 host. The talented star hosts the BBC Radio 1 weekend breakfast show alongside Matt Edmondson, making her a bit of a music expert. Read on to discover which hits are included in Mollie King's summer playlist, including instant classics that'll have you dancing all season long.
Mollie has been hosting alongside Matt since October 2018, when it was first announced the pair would be taking over from Radio 1's Dev and Alice. Speaking about her excitement to get started, Mollie said: "I remember the buzz I got when I first walked into Radio 1 as a guest, 10 years ago, and that buzz is still with me now every time I step through the studio doors." She also later joked to iNews that her and Matt were "the tamest Radio 1 DJs ever." She explained: "Matt's completely teetotal so he makes me look slightly rock and roll which is saying a lot."
Because of Mollie's many years as a singer in The Saturdays, and now her experience on Radio 1, she is a bonafide music expert, especially when it comes to new music. It's therefore safe to say that we can trust her following summer playlist is a great set of anthems to go and check out. Read on for Whitney Houston, Katy Perry, and many more.