Marjorie Liu Just Became The First Woman To Win This HUGE Comic Book Award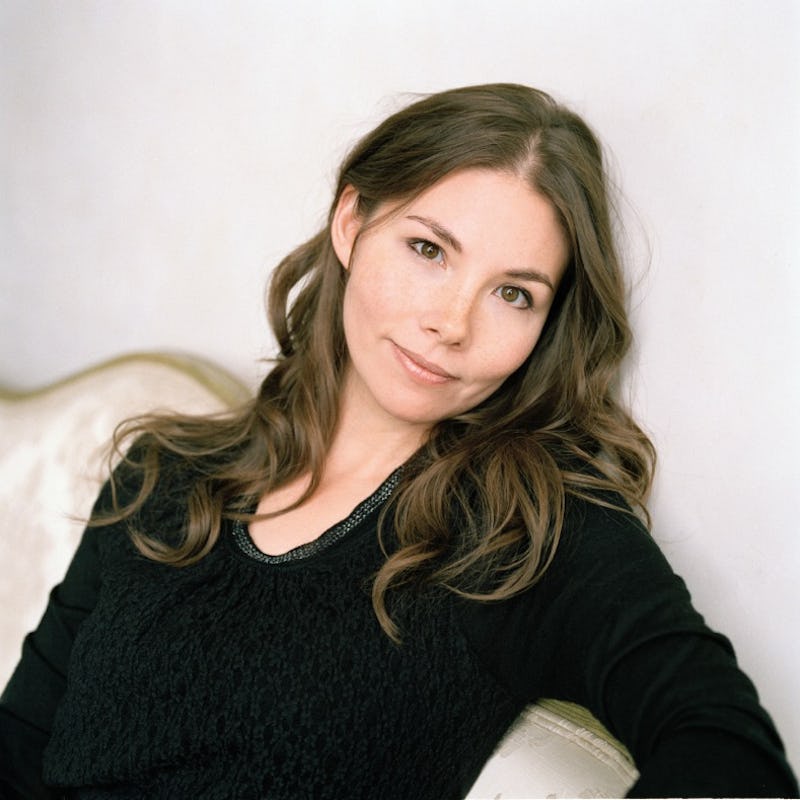 Nina Subin
At San Diego Comic-Con (SDCC) on Friday, Monstress author Marjorie Liu became the first woman to win an Eisner Award for Best Writer, the comic book industry's top honor for graphic authors. Although the industry is still largely a boys' club, Liu's victory shows that change is coming to comics.
Liu won the 2018 Will Eisner Comic Industry Award for Best Writer for Monstress, her ongoing fantasy comic, co-created with artist Sana Takeda and published by Image Comics. First published in 2015, the series centers on Maika Halfwolf, a teenage Arcanic — a non-human person of supernatural origin — who, like many of her race, has been enslaved by humans. There's a war on between humans and Arcanics, fueled largely by the vitriolic rhetoric of the Cumaea: an order of human "witch-nuns" who torture people like Maika to fuel their magic, and who strongly oppose equality or intermarriage between humans and Arcanics.
Like most teenagers, Maika is undergoing major changes. Of course, most teens don't have kaiju tentacle monsters coming out of their severed arms, and that's exactly what Liu's heroine is dealing with. In a 2015 press release for the comic's first issue, Liu said, "Monstress is the story I've wanted to tell for years, a dark epic fantasy about a young girl who has suffered tremendous loss and who isn't quite certain how to put herself back together—if that's even possible. To make matters worse, she fears something else is living inside her: a monster."
Monstress by Marjorie Liu and Sana Takeda, $7, Amazon
Monstress also won the 2018 Eisner Award for Best Publication for Teens (Ages 13-17) and its co-creator Sana Takeda won two awards, Best Painter/Multimedia Artist (Internal Art) and Best Cover Artist.
Marjorie Liu and Sana Takeda weren't the only women to take home an Eisner Award this year. Emil Ferris and her graphic novel, My Favorite Thing Is Monsters, took home the Eisner Awards for Best Graphic Album — New, Best Writer/Artist, and Best Coloring. Princess Princess Ever After author/illustrator Katie O'Neill's The Tea Dragon Society won the Eisner Awards for Best Publication for Kids (Ages 9–12) and Best Webcomic. The Best Limited Series Award went to Black Panther: World of Wakanda by Roxane Gay, Ta-Nehisi Coates, and Alitha E. Martinez. Jillian Tamaki's Boundless won the Eisner Award for Best Graphic Album — Reprint, and Tillie Walden's Spinning won for Best Reality-Based Work. Taneka Stotts' Elements: Fire, A Comic Anthology by Creators of Color won Best Anthology, and the graphic novel adaptation of Octavia Butler's Kindred won Best Adaptation from Another Medium.
Additionally, women featured heavily among the 2018 Hall of Fame inductees. Carol Kalish (Marvel Comics) and Jackie Ormes (Patty-Jo 'n' Ginger) were the Judges' Choices, and Karen Berger (Vertigo) and Rumiko Takahashi (Inuyasha) were two of the four Voters' Choices. Dorothy Woolfolk (DC Comics) was one of the two winners of the Bill Finger Excellence in Comic Book Writing Award.
The first two volumes of Monstress are available now from your favorite bookseller. Monstress vol. 3 will be available Sep. 5, 2018.