Most Young People Worry About The Future Of Birth Control Access, A New Survey Finds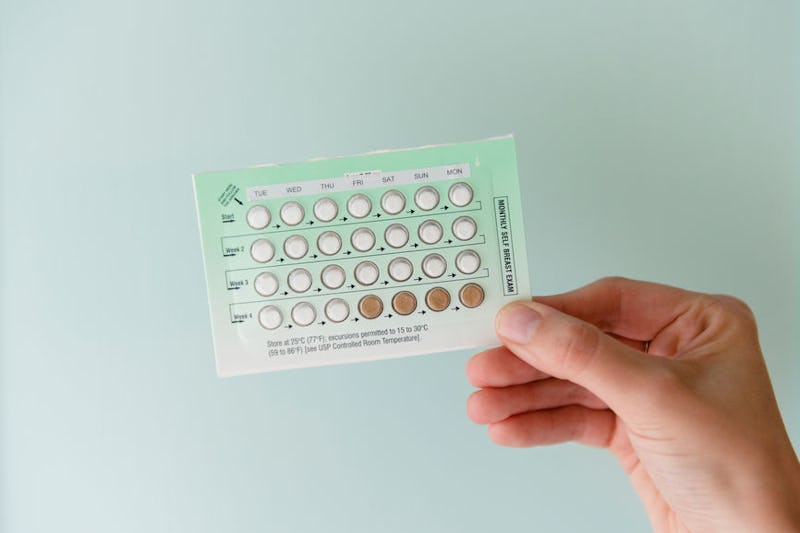 Jamie Grill Atlas/Stocksy
Many people assume birth control is something you just have access without even thinking about it. Maybe they have the resources, maybe they just live somewhere where it's easy to get — but for some, it's easy to think that birth control is readily available. But that's just not the case for so many women. Power To Decide, a campaign to stop unplanned pregnancy, just released a survey of 1,000 Americans to help mark Thanks, Birth Control Day on November 13 — a day celebrating and spreading the importance of birth control. And, as the survey found, most Americans agree that birth control is integral to women's health. According to the survey, 78 percent of adults in the United States think that birth control is an essential part of women's health care — including 66 percent of Republicans and 93 percent of Democrats.
"Our polling reconfirms what we already know which is that the majority of people in the United States support broad-based access and public funding for birth control," Ginny Ehrlich, CEO of Power to Decide, tells Bustle. "However, we were surprised that the polling also revealed that nearly three-quarters (72 percent) of 18-29 year olds report being concerned that women may not be able to access the full range of birth control methods in the future because of today's political landscape."
There was also a sense that our administration is far behind the view of the people when it comes to birth control. "Our young people are embarking on their own life journey and along the way they are trying to maximize every opportunity that provides them with the ability to live life on their own terms," Ehrlich says. "Unfortunately, this administration's regulations and policies that limit women's critical access to birth control are out of step with the overwhelming public sentiment."
The survey had a lot to say about our country and our support for birth control — here's what else the results showed.