Most Americans Would Go Into Debt For Their Wedding, A New Survey Finds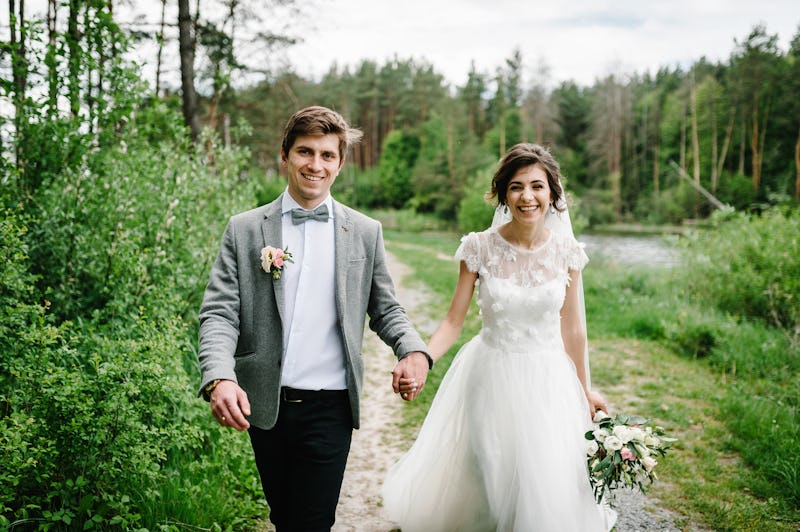 Serhii/Fotolia
Just how important is your wedding day? Or maybe a better question is, how much of a wedding day cost are you willing to stomach? It's no secret that some people are happy to blow a lot of cash on their big day, but a new survey of nearly 1,000 people from Comet, a financial intelligence website, found that weddings are so important to some people that around 60 percent of people are willing to go into debt for them.
But is it really necessary? Some savvy budgeting can save you from starting marriage off in the red. "It's important for a couple to decide early on in their planning what details are the most important to them and what their overall wedding budget is. Once they have a list of what they want to spend their money on, they can allocate the necessary funds to those areas," WeddingWire trend expert Anne Chertoff tells Bustle. "Without an overall vision, a couple may spend money on elements that in the end they don't need, want, or can use, so making decisions and setting a budget early will help keep a couple from going over budget or spending money unnecessarily."
But weddings weren't the only thing that people were getting into debt over — the survey found that we tend to make some pretty questionable financial decisions, often leaving us in a lot of debt. Here's what the survey found.