The 5 Most Common Ways You Can Acquire Debt Through Your Relationship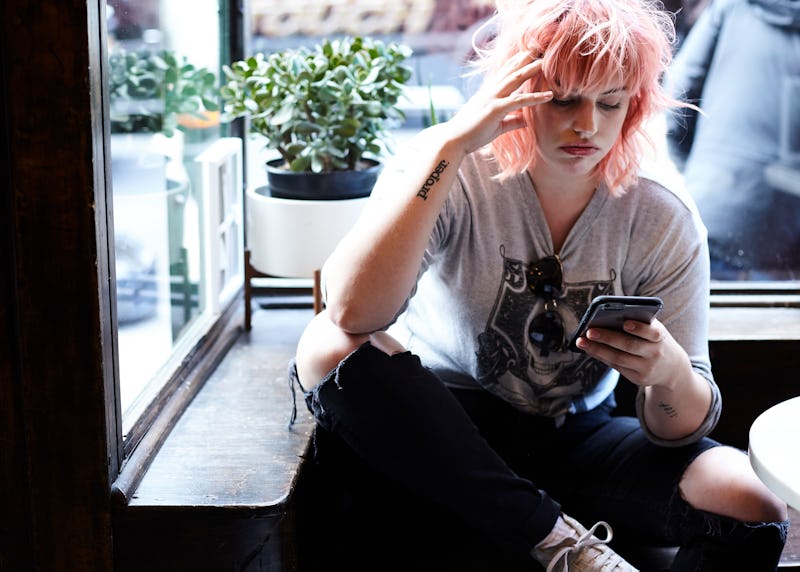 Hannah Burton/Bustle
Dealing with finances in a relationship is rarely easy. From deciding who pays for what to deciding whether or not to open a joint account, there can be a lot of different financial issues to negotiate. But one of the most difficult financial hurdles — and one that we don't talk about enough — is debt. Because debt is a huge problem in the United States and, even if you and your partner break up, you can end up taking their debt along with you.
A recent survey of over 2,000 adults from finder.com, the personal finance comparison site, found that a startling number of Americans accrue debt through a romantic relationship — and many of them retain that debt after the relationship has ended. In fact, 30 percent of those surveyed had absorbed debt through a relationship, which translates into around 74 million Americans country-wide. The total amount of debt accrued through a relationship is a whopping $250 billion, which averages out to around $11,485 per person. But understanding your partner's relationship with money is so important — for a lot of reasons.
"Remember that at the end of the day, how we interact with money is a direct reflection of our values," Priya Malani, a founding partner at Stash Wealth, tells Bustle. "If you and your partner are not on the same page with money, I can almost guarantee you differ on your core values as well and once the honeymoon phase of the relationship is over — that will become much more apparent." And money problems go way deeper than just debt issues, so you should have a holistic look at how your partner handles their money.
Here were the top five ways people acquired debt through a relationship, according to finder's survey.