The 'Mudbound' Director Of Photography Just Broke An Oscars Record That Will Infuriate You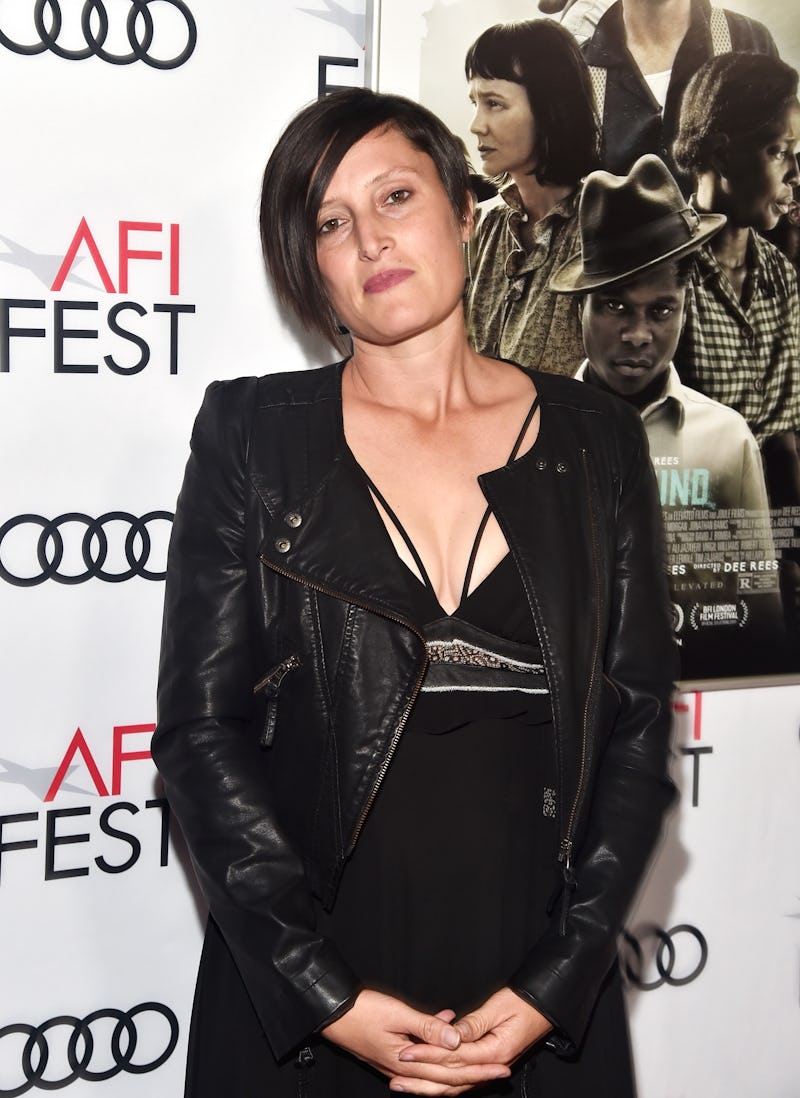 Alberto E. Rodriguez/Getty Images Entertainment/Getty Images
During the 2018 Oscars nominations, women are already making a bit of history. Mudbound's Rachel Morrison became the first woman nominated for Best Cinematography. In the Academy Award's 90-year history, it's the only category that has only honored men, according to the Women's Media Center.
Morrison has been a cinematographer since 2002 starting with short films before filming the 2003 documentary Just An American Boy and then making her feature film debut with 2011's Sound Of My Voice starring The OA's Brit Marling. Over the course of her career Morrison's worked as a director of photography on notable full-lengths like Jennifer Aniston's 2014 film Cake, 2015's Dope, and the 2016 HBO movie Confirmation, in which Kerry Washington played Anita Hill.
Before Morrison's first Oscar nomination for the historical drama directed by Dee Rees, she won big at the New York Film Critics Circle becoming the first woman to take home the prize for best cinematography. Morrison made history again this month when she became the first woman to be nominated for the American Society of Cinematographers' Award for Outstanding Achievement in a feature film. She was the first in 32 years of that award. According to Slate, Morrison is also the "first woman to shoot a major superhero movie" as the cinematographer on Marvel's Black Panther.
At the 90th Academy Awards on March 4, Morrison will go up against male nominees Blade Runner 2049's Roger A. Deakins, Darkest Hour's Bruno Delbonnel, Dunkirk's Hoyte van Hoytema, and Dan Laustsen, who worked on The Shape Of Water, which has the most nominations this year with 13.
This is Delbonnel's fourth nomination; he was previously nominated for his work on the 2013 Coen Brothers' Inside Llewyn Davis and Harry Potter and the Half-Blood Prince. While Deakins is celebrating his 14th nomination since first being nominated for his work on 1994's The Shawshank Redemption. Neither has won the award.
Morrison's first-time nomination may be historic, but she's not the only first-time nominee in the cinematography category. Hoytema, who's been working since 2002, and Laustsen, whose career spans four decades, are also celebrating their first. Of course, if they win they won't make history.
The hope is that Morrison's historic nomination will break barriers for female filmmakers and from now on fans won't be surprised to see women's names in these categories. In a recent episode of Variety's Playback podcast, Rees said that she's "glad that people are recognizing the craft of it and not making decisions based on tokenism." Morrison deserves her nomination not because she's a woman but because she's great at her job, just like so many female cinematographers who deserve to be recognized for their work.
"Rachel's work is on the screen," Dee Rees said. "Go to Sandi Sissel, go to Ellen Kuras, go to Rachel Morrison — women have been making interesting images for a long time."
In an interview with the Los Angeles Times, Morrison said that getting nominated was "literally...a dream come true." And agreed, that she hoped her nomination would lead to more women's name being called next year and every year after.
She said:
"I really hope that it opens the door for more women to believe that they can do it and follow their dreams and become cinematographers. I think that once you see 50% of us [in the industry], you'll see a lot more nominations this time of year."
With Morrison's nomination, Mudbound (film editing: Mako Kamitsuna) isn't just breaking gender barriers at the Oscars, it's also bringing Netflix into the mainstream. According to The Playlist's Gregory Ellwood, "Rachel Morrison's Cinematography nomination doesn't just make history for a woman in the category, it's the first non-documentary nomination for Netflix EVER."
Although Mudbound didn't get a Best Picture nomination — something it was campaigning for — it racked up four nominations including cinematography, adapted screenplay and original song categories, and a Best Supporting Actress nom for Mary J. Blige. It was a good day for Blige, who didn't just get her first nomination, but got her first two scoring another for Best Original Song "Mighty River," which she co-wrote with Raphael Saadiq and Taura Stinson.
Blige also made history. According to Vulture's Kyle Buchanan, "Until today, no actor had been Oscar-nominated for a film directed by a woman of color. Mary J. Blige, nominated for the Dee Rees-directed Mudbound, is now the first." It's just another reason to talk about Mudbound's historic award's season led by Morrison's nominations.
Morrison has broken what has been an unbreakable glass ceiling for the past 90 years. Whether she wins or loses on March 4, it's not just an honor for her to be nominated, it's history-making.