Natalie Portman's Golden Globes Snub Is Shocking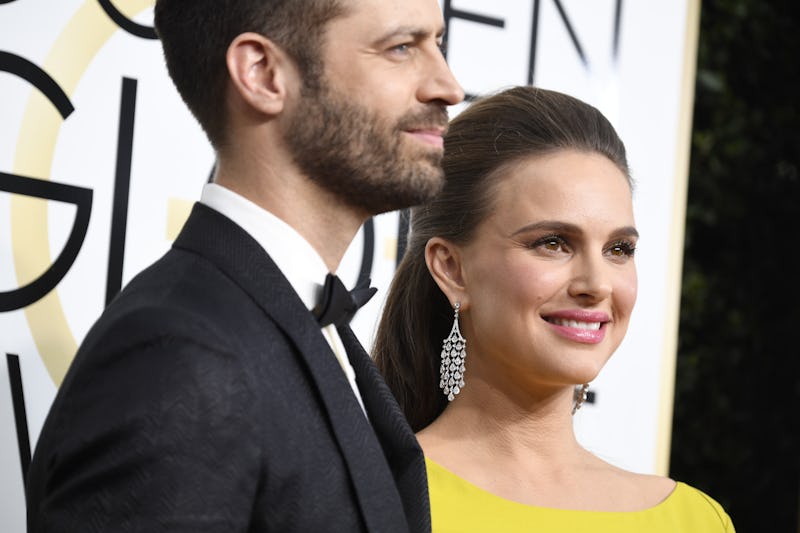 Frazer Harrison/Getty Images Entertainment/Getty Images
Winning a Best Actress in a Drama award at the Golden Globes is a pretty big deal, and there are really few surprises in the big categories — the acting awards are locked down, at least in the public's mind, for a while. That being said, Isabelle Huppert took home the Best Actress in a Drama award, and it was a total shock because it meant Natalie Portman was totally snubbed at the Golden Globes.
The other nominees, for what it's worth, were Amy Adams, forArrival; Jessica Chastain, for Miss Sloane; and Ruth Negga, for Loving; and I think everyone expected Natalie Portman to go home with a statuette for her role in Jackie, playing Jacqueline Kennedy in the aftermath of the assassination of her husband, John F. Kennedy. That's not to say that Huppert is a slouch — her film, Elle, is about a woman who is raped by an unknown assailant and begins to plot revenge. It's a psychological thriller, and the New York Times says it "leads its audience through a meticulously constructed maze of ambiguity, scrambling our assumptions and expectations at every turn, dispensing discomfort and delight and daring us to distinguish one from the other."
I think part of the reason why no one expected Huppert to win the Golden Globe is because Elle is a French film, and those movies tend to get forgotten about by the American press. We don't hear about them, so we write them off before we could see them. Wrong here, everyone!
How does this change the Oscar race? I think that Huppert is a shoo-in for a nomination for Best Actress, and I don't think this will take away from Natalie Portman for Jackie, either. They'll both be nominated alongside Emma Stone for La La Land, and I bet Stone will win, because Academy Award voters love a musical they can dance to (I think it's a prestige thing). Congratulations to Huppert on her award, but excuse me if I say that no one – and I mean no one— saw that coming.